Horoscope for February 2013 for Aquarius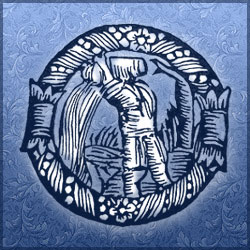 Aquarius, don't be a follower but be a leader at work during February. This is your chance to take the lead and show what you can do. You may find that loved ones are very aloof during February, but try not to overreact. They just may need to be alone for a bit. Just respect their wishes and show compassion. You will be okay. Give advice to a good friend and make sure it is doable.
You are very free-spirited this month Aquarius. That is a bit unusual since you often put your conservative face to the world in work and in home. Great! Jump out of your shell and do something exciting. Be the humanitarian that you are reputed to be and do some good for a volunteer group or a homeless facility.
Welcome all types of people in your life and learn from them. You can find out about cultures and differences of options that will make your life richer in February. You may want to take their cards and addresses and write to them concerning travel, business, and family. All experiences this month will be to your good.
Your new solar year begins on the 10th of February. This is a symbolic beginning of your new life. Thank about what you have accomplished in the past and improve on it in the future. Put you r plans in writing and begin to step into each day with a renewed enthusiasm.
You relationships in your life benefit from Venus in your sign on the 24th. Partnerships are high on our list ad you will need to take time and devote to your love on the 14th and 15th. Your powers of attraction are high this month and if you are looking an admirer you will them around the middle of February.
The February 25th Full Moon in Virgo and your solar Eight House will put emphasis on your financial portfolio and this includes possessions, loans and family income. You may net a very small windfall on the 20th and you do need to make sure you keep all bills paid and on time.
Mars will add emphasis to finances as it moves through Pisces. All planetary influxes for you Aquarius this month will be for your good. Try not to impulse shop, however. That would make things a bit on the difficult side.
Watch for the 1st, 4th, 8th and 1q4th to be very rewarding and you will be highly challenged on the 4th 6th, 9th and 27th.
Horoscope for February 2013 for each zodiac sign
Horoscope for February 2013
Horoscope for February 2013 for Aquarius