Horoscope for February 2013 for Libra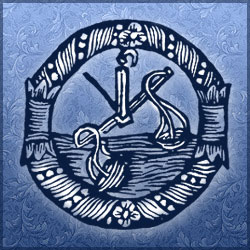 Libra, try not to let your career and work get you down this month. It is only a job and not your life. There are many more important things to do after work. You may find that romance blossoms in the month and you will be swept off your feet when you least expect it. You have definite idea of the perfect person, and the person you fall for will not fit your model. That will be exciting. Watch for Gemini and Aries to help you out.
You are the ultimate people person Libra and your life is your circle of friends, acquaintances and business contact and they have always served you well. You value all these people, but not one of them is close to your deepest feelings for a partner. That's okay you will find someone to call your own. If you are in a committed relationship, make sure that you keep your partner happy and guide them with love and understanding.
Continue putting others at their ease, Libra even when things are difficult. You are a natural mediator and seek to bring others to consensus. Compromise is your middle name. Your sharp mind that views things objectively will lead you well during February and you will need to lead others in there strategic business plans. You always look great and your high image consciousness will help you find wonderful clothing bargains in February.
February may be a very frustrating month at work and you will appreciate that on February 25th the full moon in Virgo will emphasize the wisdom of evening and weekend downtimes. Relax and do what you love. Spend time with your favorite people and be casual. Sleep late on the weekends.
There is rising pressure in your career this month, Libra and with Mars in Pisces all month you will feel particularly stressed. You will have the energy and incentive to meet all challenges and you will be able to thrust stress away. Don't push yourself too much or work too hard. Keep balance and watch deadlines.
Mercury in Pisces on the 23rd still keeps you stressed. Confirm; everything you need to do and stay organized. This will make some things much easier. Work is the key in February and other relationships will go by the wayside for a time. That's okay you have a supportive family.
Sadness and challenges are highly potential on the 4th, 6th, 7th and 11th of February. Watch out on the 16th and the 26th for difficult times. Be happy and heartened however since the 1st, 5th and 8th plus the 14, 15, and 28th of February are very happy and productive days.
Horoscope for February 2013 for each zodiac sign
Horoscope for February 2013
Horoscope for February 2013 for Libra