Horoscope for February 2013 for Cancer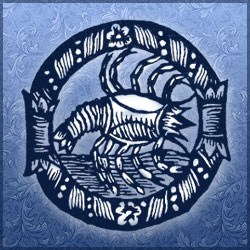 Work is great in February Cancer and bask in the glory at work. You will complete many difficult projects and your superiors will be highly excited and impressed. You will find that social life is great and friends you haven't heard from in a long time will get in touch. You may find that Taurus and Gemini are involved in your life during February.
You are the ultimate nurturer and the one who cares about others to the forgetting of you own self. You may be perceived as a pushover but that is not true at all. You will take a stand when it is necessary and you will not back down. Those who underestimate your inner strength and intelligence will be very surprised.
During February when your life is safe and secure you will need to challenge the outer world. The quest for security will motivate you to find stronger family ties and make a welcoming home. Your ruling orb is the moon and you can be upbeat one minute and very low the next. Be adaptable in February and try not to be so highly emotional. Do be cautions, however and aware.
As you move through February you may find that as Mars energizes your ninth house you will seek for information and research those projects that are highly important. You will find time and facts to face the next knowledge level. Experience and build on your knowledge during February. You may need to take a class or a seminar to add to your know-how.
On the 25th of February or the Full Moon in Virgo you will be in touch with many people. They will ask you to join a book club or learn to read other materials with them. Interact with relatives and neighbors and meet others through community and religious projects. You might have an endless series of errands to run this month and new friends will be welcomed.
On the 10th of February with the New Moon in Aquarius your family income, debts, loans and insurance will come into play. You may have a small windfall near this time and it will help you get rid of nagging expenses. Try not to spend it all since you will have a problem several days later.
Mercury is always retrograding on the 23rd and often that causes problems. If you are traveling this month make sure you schedule the trip at the first of February. Do not sign any contracts or agree to pay moneys on the phone around the 25th. If you do you will regret it.
Your happy days are the 2nd 3rd and the 8th. Look for fun on the 12th, 15th and 16th Do beware on the 9th and 11th plus the 13th and 20th. These days will be very challenging and difficult.
Horoscope for February 2013 for each zodiac sign
Horoscope for February 2013
Horoscope for February 2013 for Cancer