Horoscope for February 2013 for Capricorn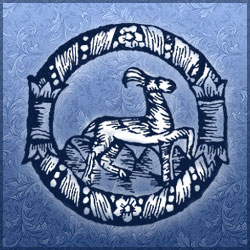 Capricorn, try not to let down on you work projects this month. Petty arguments might just get in the way to distract you, but you can work through the office politics. There is a friend that will definitely need your help; make sure you give him or her support. Do stand your ground when this friend asks for money or requests something way out of the ordinary.
Challenges for you during February Capricorn might just include your high ambition. You have high ego and drive to achieve whatever you have set as a goal. Long-term planning is central to your personality and you always weight major decisions.
While Saturn is you ruling planet you will always be overly cautious. February is no exception as you ponder ideas about love and romance and career and work. You do need to expand you comfort zone so you can fly with the eagles. You will gain great rewards for your work this month, but you need to learn from leisure time and relaxing hobbies. These highly this month Capricorn and give you a much needed balance in your life.
February is a very short month but is does have some power in its days. On the 25th the Full Moon in Virgo and our ninth house will excite you to make travel plans. This will be for a few months still coming up in the year and you will need to satisfy your adventure and travel bug immediately. Go to a new restaurant or a museum; take a class on a particular country you would like to travel to and watch the Travel Channel.
Friendships are a sore spot with you in February as you will find that there are those who have betrayed you. You just don't know who yet and you will need to find out before you can continue. There are those around you who will tell you things that are not right and you need to be quiet and cautious.
Your income could rise this month thanks to the New Moon on the 10th. You will have work success from the 1st of February to the 24th. You might find that there is a raise or a bonus in your paycheck this month. What a pleasant surprise that would be.
Mercury is being a bit difficult and will retrograde on the 2nd. This will affect daily activities. You may have a strange and misunderstood messages as well as appointment that you will miss. Repair your vehicle and make sure the oil is up. Do avoid any major purchases this month.
Your challenging days will be the 4th through the 11th plus the 27th. Be happy and content on the 1st, 2nd, 3rd, 8th, 12th, 15th and 28th.
Horoscope for February 2013 for each zodiac sign
Horoscope for February 2013
Horoscope for February 2013 for Capricorn