Horoscope for December 2013 for Scorpio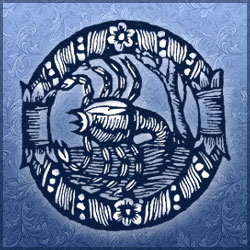 There is a huge big world beckoning you this month Scorpio. Alignments of Jupiter in Cancer and your house of ambitions is prevalent on the 12th of December. Sit down and plan vacations and great trips for 2014. Explore where you can go to advance your learning. Satisfy your desire for adventure and take along your family There is a huge range of experiences just waiting for you. Enhance your career by taking on difficult assignments.
When Venus retrogrades in Capricorn on the 21st and in your house of relationships you will find that there are secrets being kept from you. This is true of you too. You will keep your secrets and if they come to light it will be devastating. Make a conscious effort to share you secrets, thoughts and emotions with a loved one. Particularly if it is a partner. Commitments can be help off until after January 2014 if you are single.
Money moves into yout bank account due to the New Moon in Capricorn on the 3rd and the Full Moon on the 17th. With the Full Moon in Gemini you will find that opportunities open up that are awesome. The spotlight is on your solar finance house, Scorpio so take advantage of it. Set aside time to review your budget. Maybe do it on a weekly basis. Identify areas that need help and keep you dreams alive.
Be cautious in your home this month. If you are working with electricity ans putting up lights on the outside of your home, do be very careful. There are accidents just waiting to happen and they will not be good. When Mars transits through Libra and your house of commitment you will have impatient conversations with others. This could cause a rift in a relationship. It could also cause an accident. Keep taking breaks and relax. Let those thoughts that are highly anxiety driven leave your mind. Focus on what you know.
The 4th and 10th of December will bring you very bad luck. Watch for it. The 18th is not a good day and the 20th is perfectly awful. Just stay home. The 21st is just a ho-hum day and will bring you nothing in the way of joy or pain. The 25th is challenging due to relative and friend involvements. It is very chaotic since it is Christmas day. Don't expect to get any sleep today. The 31st is challenging and it is hard to decide what to do for New Years' Eve. Maybe just stay home and avoid the crowds and possible calamities.
Watch for great luck on the 1st and 5th of December. The 9th is wonderful and you will finish with Christmas plans. The 11th is also awesome and your lists of resolutions are finished. Use the 14th and the 19th to wrap gits and listen to Christmas music. The 23rd is awesome at work and the 24th is just plain fun. Take the 28th to heart and do something wonderful with your love.
Horoscope for December 2013 for each zodiac sign
Horoscope for December 2013
Horoscope for December 2013 for Scorpio