Horoscope for December 2013 for Leo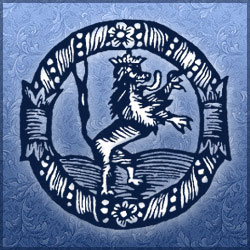 Leo, your family and home bring you great joy especially this month of holidays. There are favorable alignments of Jupiter in Cancer and Saturn in Scorpio. This will give you a great creative mind to decorate your home and the homes of others for the holidays. You can make good money being a decorator for the homes of your friends. This is a great month to turn your thoughts to resolutions and home improvements.
You love home, but you have opportunities to see all your grand friends and go to parties and socialize during December. Romance is good for you Leo during December. If you are single you may become part of a couple between the 7th of December to the 23rd. This will be due to Mercury transiting Sagittarius. Those who are already a couple will find that their closeness is emphasized and the richness of being together is enhanced.
Venus is retrograding into Capricorn and your house of finances round the 21st. The influence of challenges at work and money issues will continue until the first of February 2014. You may not get approvals for ideas on projects. You believe you are the head of a team and you do not get the posting. If you are expecting a raise during this time of the year, you will not receive what you truly hoped you would get.
As Mars enters Libra, Leo your solar third house or house of travel will be impacted. You may find that travel during the last week of December will be emphasized, but there will be huge delays and possible cancellations. Do take all the precautions possible driving during this time of the year. The roads are not safe. Catch a ride if you go out to social events. Make sure you have a designated driver on the 31st and do be careful.
Have rewarding time of your life on the 7th and 9th. The 11th is perfect to go shopping and the 14th will see you finding tremendous bargains for Christmas giving. The 20th is very lucky when you and a new found or old love go to a concert and find richness there. The 26th is wonderful. Christmas is over and you can relax.
If you are feeling under the weather on the 1st through the 3rd, do know that this is due to planetary changes. The 4th though the 6th will challenge your patience and on the 10th you will absolutely refuse to go anywhere with a new or even an old love. The 18th is time to stay home in bed and the 21st is not any better. Take care on Christmas Day or the 25th that you do not lose your cool with your family members as they drive you insane. The 27th is a great day to take off from work and do stay home in bed on the 30th. This will help you avoid traffic accidents.
Horoscope for December 2013 for each zodiac sign
Horoscope for December 2013
Horoscope for December 2013 for Leo