Horoscope for December 2013 for Sagittarius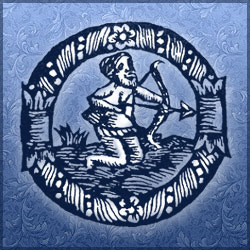 This the season to pamper yourself Sagittarius. On the 2nd of December you need to have a party that celebrates you. This is the New Moon in your sign and begins the start of your new year. Mercury is in your house, too and is your sign from the 4th of December to the 23rd. This brings creative communication possibilities. Review all the things you have accomplished in the past year and list out resolutions for 2014. Use your intuition to get fresh new insights. Be happy!
Relations are always in focus during December. The December 17th Full Moon in Gemini and your house of relationships will give those closest to you a spark. Have feed back be written down and given to you. Makes these feedback signs align with your personal plans. Allow relationships partners and family member to help you find approaches to enhance all your lives this month and through the year. The Full Moon will bring on huge commitments for some Sagittarius and will give deeper meaning to other relationships. Holiday socializing is in the cards this month and they will be excellent.
As Venus switches and retrogrades on the 21st in Capricorn, you will find that your house of money and success is highly enhanced. You will need to be thrifty and save rather than just go out and spend. It is advisable during this retrograde that lasts until the end of January 2014 to watch what you do financially. Take care when shopping and look for bargains Sagittarius. You will find them if you are persistent.
On the 7th to the end of the month, Mars in Libra and your house of socializing will give you energy as you go to holiday parties and take part in ceremonies, award conventions and company social events. This is all very good. Do make sure you always have a alternative route home after parties. Maybe a designated driver or the cab company's phone number available. Parties will get manic during the last week of December. Don't let Mars who is clashing with many planets ruin your life.
Be happy on the 5th and the 7th. Take time to let those around you know you love them on the 11th. The 15th is payday and you are surprised with a bonus. The 20th is a great day to finish up shopping and the 26th is just a day of relaxing. Take the 27th to heart as you socialize and party with good friends.
On the 1st and 3rd of December take care. Wear warm clothing and take an umbrella with you to work. The 6th will bring a blizzard and stop all traffic. On the 8th watch out for icy road conditions. The 10th might just see you in an accident. Beware of this and maybe take the bus to work on the 10th. The 19th is very chaotic as you try and make everyone happy. The 25th is a happy day, but a challenging one. It is full of chaos and work. You will not get any rest so don't try. Listen to the laughter of children that can also be challenging.
Horoscope for December 2013 for each zodiac sign
Horoscope for December 2013
Horoscope for December 2013 for Sagittarius