Horoscope for December 2013 for Aries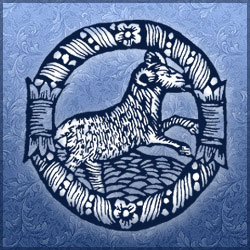 The year has been interesting for those under the Aries sign. Planetary influences included money and career plus home and family. You were urged to learn and keep up on personal changes that would enhance your life. Thrift is important in December since this is the most expensive month of the entire year. Fun time and holidays make it particularly sensitive emotionally for your Aries.
You have been searching for the perfect house and the savings you have set aside is just enough. You are hoping that you will sell your home and you will able to move before the end of December. There is a favorable alignment of Jupiter in Cancer which makes home and family first on your list. You might receive an anticipated inheritance that will help with the down and home closing costs. Jupiter in Cancer favors home improvements as well as family entertainments.
As Libra and Mars enter your house of relationships on the 7th you might just find that tempers and impatience is triggered. Disagreements with those you love will be paramount this month. Be aware of the tendency during the last week of December to clash with your coworkers. Don't be disheartened, Mars will move around and give you moments of passion and happiness with your love. Sagittarius and Mercury will join together in your house of more relationships and bring an increased contact with people you often write to. You might find that relatives and neighbors want to party with you the week of December 17th. This is great. Go for it under the Full Moon in your house of socialization.
Money will stay the same this month or maybe be just a bit on the unlucky side. Mercury and Scorpio in your house of finances from the first to the third of December might bring you an opportunity to earn more money for the holidays.
Career potentials are great this month, but as Uranus moves in your house of career and finances you might just find that there are questions concerning the projects you just finished. You will have to answer to upper management and this will be difficult. You long for freedom from the rat race. Independence and being your own boss would be awesome. Look into this possibility after the 31st of December.
You most rewarding days will be the 1st and 5th of December. You will find bargains galore on the 19th and look to the 14th for a boost in your income. On the 22nd and the 26th you are very happy to be alive and the family and work parties you are attending are wonderful. Watch for a very nice day on the 27th and do be careful when you walk on icy streets.
You might find that the 4th of December is just terrible. You lose your wallet, car keys, and best pair of sunglasses. Sigh. On the 10th you will have worse luck when your car is stolen. Look for challenges on the 18th and the 25th, although Christmas Day is challenging emotionally. You long for the 30th, but I'd advise you to stay at home and in bed.
Horoscope for December 2013 for each zodiac sign
Horoscope for December 2013
Horoscope for December 2013 for Aries