Horoscope for September 2012 for Virgo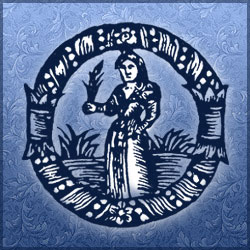 Decan 1 (born Aug 23rd to Sep 2nd): Since the Sun and Mercury are still stationed in your sign, expect a full month ahead, Virgo. After the temperamental effect of the Full Moon in Pisces (August 31st) tappers off, Venus enters Leo on September 6th, creating an awesome period for private relations. Your charm, charisma and allure will be soaring high in the sky, so if you are single and on the prowl for love, this is the perfect period to meet someone special. On the 15th, the New Moon will have a marvelous influence on your sign and decan, transforming September 2012 the perfect month for all Virgos out there! Start a new project, routine and if you need to change some aspects of your life, don't wait any longer! Still, on the 19th, Uranus squares Pluto and you will probably suffer from the tension and pressure associated with this planetary effect. Avoid struggles and try to remain cool under the stress that will definitely affect everyone around you. On Sep 22nd, the Sun enters Libra and exists your sign, placing an emphasis on personal relationships.
Decan 2 (born Sep 3rd to 12th): Generally speaking, September 2012 will be an awesome month for you and this doesn't happen only because it's your birthday, Virgo. Normally, you dedicate your attention to the practical areas of your life, but as Venus enters Leo on the 6th, you will definitely be forced to spend some time with your personal relationships and romantic interests. Don't think this is a bad thing; on the contrary you will be able to find out plenty about yourself and your loved ones. On the 15th and on the 18th, two astonishing influences are coming your way: the New Moon in your sign and the ruler of your decan - Pluto - turns direct. The New Moon is certainly the period to roll up your sleeves and put new and exciting projects into action; since Pluto is also turning direct, you might be flooded by suppressed desires. Why not take this opportunity to create something new from these long-sustained ideas? Does your life need a makeover? This is the time to do it!
Decan 3 (born Sep 13th to 22nd): Virgo tension between you, coworkers, family and everyone else is on tap this month. The Full Moon in September gives you anxious emotions and you assert yourself in the middle of arguments. This is very stressful. You do not want to back down and are tired of being a doormat. Good for you! But do be aware that other's feelings can get hurt. Consider what damage you can do to yourself and back down if you have to. September is highlighted with money around the 29th. You know that you have sent off your taxes and are on time. There is a refund coming. Decide how to spend or save it with the help of your family and partner. If you are single do save this windfall. You will need it later in the year.
Horoscope for September 2012 for each zodiac sign
Horoscope for September 2012
Horoscope for September 2012 for Virgo