Horoscope for September 2012 for Libra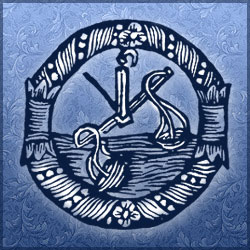 Libra this month planets move through Capricorn. Movement through you house of relationships is not very good. There are thoughts and feelings that you want to hide from your partner. Around the 2nd of September you are feeling quite ill, but you don't tell anyone. You just keep quiet and hope it will go away. Your attitude will say everything. You don't feel that anyone cares anyway. A serious chat is due on the 7th. Venus and Mercury sit down in your house of communication to chat and will help you discuss what is on your mind.
Business and career are very energetic in September. There are times that it will be very difficult to finish projects without working overtime. Compromise with your professional coworkers and get them to help you. It is not impossible to be a part of a team and get project done together. Express what you want to do but stay cool about it. If you have important meetings around the 11th be willing to compromise.
Feelings are always close to the surface and never more than September 2012. You want to talk to significant others and siblings candidly. However with fiery Mars in your house of emotions you won't be able to speak your mind without yelling, anger or at least frustrations. On the 2nd and 8th try and listen to an older family member who seems to have good opinions. Don't let partners and family members run over your emotions on the 25th and 26th. You will be easily entertained on the 14th.
Challenging days for you in September Libra include the 2nd and 3rd. These are days when it is not advisable to talk to anyone. You will find that whatever you say leads to a fight. On the 4th listen to those who are supervising you. If you don't, you will fail when working on a project. On the 5th and 8th nothing will go well for you. Take time on the 15th to deposit your paycheck, go shopping, and beware that you may lose your wallet and credit cards. This will be disastrous and time-consuming. On the 25th just don't go anywhere. Stay at home and listen to the rain fall.
Lucky days, Libra include the 1st. The 10th and 11th are awesome days. The sun is shining and the garden is calling you. On the 12th you will have projects and tasks accepted and the 17th is a red-letter day. Take time to rejoice in all you have on the 23rd. The 24th brings you a quiet dinner with a love. It is so welcomed.
Horoscope for September 2012 for each zodiac sign
Horoscope for September 2012
Horoscope for September 2012 for Libra