Horoscope for September 2012 for Capricorn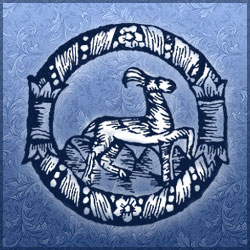 September 2012 is a very good month to work with Capricorn in your solar houses of friendship and affiliations. Determination to find the meaning in all friendships, relationships and encounters is your goal. If you feel that there are people in professional as well as personal relationships who are not true to you or are not who you thought there were, walk away without looking back. Pluto will give you the knowledge that you can be an all-or-nothing person. When Pluto is working in your chart this is a place to look for intensity and do not settle for the shallow. This is very important around the 10th of October.
Loving spring and the fashions that abound this month, the 13th of Septemberwill find you looking for new wardrobe changes. With research you are soon an expert. Alter your look through wardrobe changes and professional makeovers. You might want to consider cosmetic surgery but don't think about this possibility until the 26th or 27th of the month.
What might be more important than an exterior makeover is a spiritual change. If you discover that you do not want to be tolerant of others who do not believe like you do, try and let go of this attitude. On the 8th of Septemberyou will meet someone who is so totally different you definitely want to get to know them. They will not have the same spiritual thinking that you do; let go of your prejudices.
Love is always awesome and Saturn moving through your house of love affairs will bring on intense and passionate affairs. Scorpio will help Saturn and together they will influence who you meet and greet. If you are in a committed relationship, Saturn and Scorpio will give you the courage to intensify your relationship. The 25th of Septemberwill be awesome for you and a love. It will take you far into the future. Maybe this is your bliss!
Around the 23rd of Septemberthere may be a solar occurrence that brings your finances to a head. A pairing or what you have and what someone else has will give you the combination to make life sweeter. Yet, this time of the year could also bring a realization that your partner is not contributing their fair share. Be firm when talking to them. You need to be honest in your dealings and expect the same from a partner. Defend what is yours and don't be stepped on.
Take care that Saturn does not influence you too much when you try and learn what is going on. If you obsess over receiving information you may find someone does not want to be with you. Watch out on the 30th of Septemberthat you are not pushy when asking for information from teammates or even a sweetheart.
Horoscope for September 2012 for each zodiac sign
Horoscope for September 2012
Horoscope for September 2012 for Capricorn