Horoscope for September 2012 for Pisces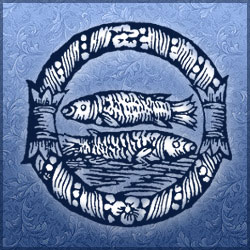 In September 2012 deal with relationships and all things will fall into place. This includes your professional as well as your personal relationships. Opportunities come to you if you are willing work hard, have patience and give back. Consideration of those around you is important. If you have emotions that are angry, get rid of them. Take a leap of faith in life.
Change your life Pisces to reflect the environment and the world. One person can make a difference. Volunteer to help a cause and strive to make a difference. Only you can determine what that cause will be. Keep it simple, but something tht is worthwhile. Listen to your friends and take up their causes until you find your own.
Take on more responsibilities at work in September Pisces. This is the way to move up in your career. Be involved n new ideas to fight the battles that are raging in your life. Focus on opportunities to grow. Follow through with ideas and plans. Be persistent.
If you are tempted to invest in strange schemes, don't. Pluto will be active and somewhat irritating, but with Uranus also working your house of money matters you will be able to consider all sides of an investment and consider your actions. The 15th is not the day to consider investments, however. If you need, ask for financial assistance.
Your solar house of career and finances will be highlighted on the 1st and 22nd of September. You might believe that it is a dream, but do note that it will be real. Mercury moves around through your houses and causes you to think about what you are doing with money. Budget. That is the key.
Take care of your health Pisces. There is energy in the sun moving into your house of health and wellness and it requires that you focus on taking care of your body. Work and personal lives demand attention. Eat breakfast, lunch and dinner and keep them organic and healthy. Exercise, drink plenty of fluids. Sage advice that has been given to everyone on Earth for years.
Balance home and work issues Pisces. Personal news might cause you to be sad and lethargic. You can choose to be who you want to be and what you want to do. Consider the pros and cons of being sad or happy. Points can be hammered home on September 25th. It is not the specific things you say, but how you express meanings. Use words to provide mental health and teach during March. Look for new ways to solve problems. September is a soft month; let it be so. The choice is up to you.
Horoscope for September 2012 for each zodiac sign
Horoscope for September 2012
Horoscope for September 2012 for Pisces