Horoscope for July 2012 for Virgo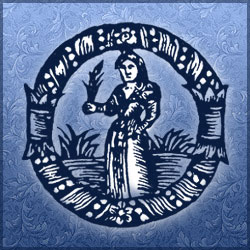 Decan 1 (born Aug 23 to Sep 2) - During July 2012, the Sun and Mars, the planet of success, work and motivation, will be stopping by your 1st house of your decan, the house of Self and Personality. Your energy will sky-rocketing and your charm will be exacerbated, which also means that you could have tendency to create havoc and mayhem around you. While your intentions are good you're your tendency to be a little mischievous are all in good fun, others may not be so relaxed to live with this "evil" trait of your personality, especially because they may feel like you are trying too hard. Your awareness will allow you to gain powerful insights, particularly about those things you still haven't been able to accomplish. However, now you will have the drive necessary to set the right gears into motion. Your objectives might not be crystal clear, but at least, you will begin your journey. After the Sun changes into Libra - on the 21st - and your 2nd house of Money, your attention will be even greater and your resources may be multiplied.
Decan 2 (born Sep 3 to 12) - Yes, your mind will be travelling to faraway locations and dreaming of vacations and holidays and you should comply, you know, Virgo? You've been working hard, so it is time to have a little treat! Go for a nice vacation, surround yourself with the people with love, but if you want a solid piece of advice, make arrangements so that you can return before the 14th; otherwise, your plans could go astray by a sudden call to return home, especially due to your responsibilities in the workplace. If this happens, take it cheerfully: it will prove to be as excellent opportunity to let your talents shine through. After the 21st, the Sun enters Libra and your house of career, so it is an excellent time to be at the workplace. Do make an effort to control any financial urges or impulses, since the planetary influences may cause to overspend.
Decan 3 (born Sep 13 to 22) - During July 2012, don't be surprised if you find yourself particularly affectionate and romantic. This is because the Sun and Mars will be making a pit stop in your 5th house (Romance and Creativity), causing you to feel extra sexy and sensual. This Mars' influence is really something to look forward to. You do need to be careful that this influence doesn't get the best from you around the 22nd, because affairs (particularly in the working environment) could happen. Saturn in your 2nd house of Money and Values, urges you not to overspend as far as these romantic interactions are concerned. After the 21st, the Sun moves into your 6th house of Health and Employment, so you need to bring your a-game to the workplace, especially because your main concern will be to improve your career. Since Mercury takes your side this month, you will have the mental clarity you need.
Horoscope for July 2012 for each zodiac sign
Horoscope for July 2012
Horoscope for July 2012 for Virgo