Horoscope for July 2012 for Libra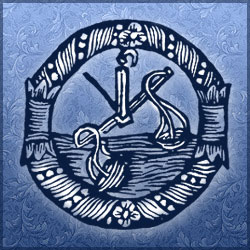 Decan 1 (born Sep 23 to Oct 3) - Your 12th house (the house typically associated with Pisces and ruled by Neptune) of Secrets and Solitude, so you will feel the need to withdraw and search, perhaps, for your inner self. Being in the spotlight this month will really become a nuisance for the Decan 1 Libras, so the best thing you have to do is to take as much time as you can to relax, by yourself and think about your past actions and about the last year. Mars also shows its face, which means that your energy will unquestionably hit a low. Also, your ruler - Venus - will be parked at your 1st house of Self, influencing you to spend some quiet time with your close relationships and romantic partners and to put some effort into romance. Jupiter also drops in for a visit (and it will be staying in your 11th house - Philosophy), so don't be surprised if you find yourself lost in plenty of daydreams. Around the 21st, the Sun turns into your sign, so, once again, you're back to your usual self.
Decan 2 (born Oct 4 to 13) - Yes, money matters and this month, more than anything apparently! Your decan will be visited by some planetary influences that will make you obsessed with financial matters, budgets and how to streamline your income. Nevertheless, this will not be a burden; in fact, you will enjoy this activity as much as if you were out there partying with friends. Weird, right? Since Jupiter is influencing your 7th house, don't be surprised if you end up implying your romantic partner in this activity. Take this opportunity and create a solid plan for the future: Mars will give you the mental dexterity needed and the Sun will show a new possible beginning. Heads up, though, because a retrograde Mercury could stir things up a bit, especially the interactions with other people. Use your natural charms and your awesome communication skills and you will be fine!
Decan 3 (born Oct 14 to 22) - Mercury is completely retrograde in your decan, but that why should this little nuisance be a problem for one of the besy communicators in the zodiac? You should be really concerned about the less positive aspect created by the crash between Saturn and Mars. Saturn, the ruler of control and pragmatism, will collide angrily with Mars, the planet of violence and thoughtlessness, which will certainly cause you to feel some mixed feelings. Of course, you will be able to keep your emotions under control on the surface, but, deep down inside, you will probably be baffled by some intense and disturbing emotions. You're usually quite tranquil and collected and, during July 2012, you have to make sure you hold on to these characteristics, because conflicts will seem to jump out of nowhere, particularly when you least expect them. Considering the location of Mercury in this 3rd Libra decan, the best advice is definitely to listen more than you speak.
Horoscope for July 2012 for each zodiac sign
Horoscope for July 2012
Horoscope for July 2012 for Libra