Horoscope for July 2012 for Leo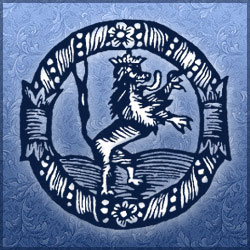 Decan 1 (born Jul 23 to Aug 2) - The Sun and Mars are the planets for the month and both will be happily parked in your 2nd house (Money & Values), creating numerous business, social, professional, and financial opportunities. You may be tempted into making a review of the aspects surrounding your life (particularly your professional path) and to make some necessary changes. Don't be surprised if, around the 7th and the 22nd, the people around you seem less than happy with the changes you want to implement: just charge forward and do what needs to be done. Since Mercury is shining in your 3rd house of Communications, you will surpass any resistance with ease: you catch more flies with honey than with vinegar, right? Jupiter will continue to hover around throughout the month, so bear in mind that you need to control your urges to overdo things, and not just during July, since this is a long-term influence that will last all year.
Decan 2 (born Aug 3 to 12) - Career and professional matters will likely occupy your brain during this month, Leo, since the Sun and Mars (both fire planets, connected with reputation, ethics, work, and success) will be stationed in the 10th house of your decan. Your mind will be particularly interested in the future and in what is to come, but in the meantime, you will have the opportunity to consider new opportunities and new changes. Since Mercury and Venus will be happily camping by your house of Hopes and Wishes, this longing for the future will be even more enticed. Furthermore, the giant Saturn will be in last degrees of the 7th house of partnerships, so you will definitely charge forward. After the 21st, the Sun travels into your 11th house and, under the influence of Libra, you will be able to make solid and rational plans about the future, particularly for the year to come.
Decan 3 (born Aug 13 to 22) - Your health will be vibrant this month, with the Sun and Mars stopping by your 6th house (Work & Health). This also means that your career and your professional path will be a huge part of your happiness during July 2012, especially because the people in your life will be more supportive than usual. You will, however, to pay close attention to how you express yourself this month, especially around the 22nd, since Mercury is retrograde and, before you know it, you could be in knee deep. On the 21st, the Sun changes into Libra and you will feel particularly drawn to that special person in your life. If you are in a relationship, you will want to spend each and every waking hour with that person, so make sure you don't come across as clingy. If you are single, it is the perfect time to meet a special person, but do make sure you don't seem too needy.
Horoscope for July 2012 for each zodiac sign
Horoscope for July 2012
Horoscope for July 2012 for Leo