Horoscope for July 2012 for Aquarius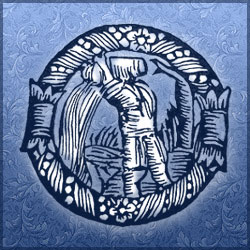 Decan 1 (born Jan 20 to 30) - How about thinking about money for a change, Aquarius? Yes, you will probably frown at this, but July 2012 will have your attention and will force you to think about money matters. Before you panic, be assured that this task would come as a burden; in fact, this could be an outstanding occasion to show your creativity on more practical matters and on financial errands. Besides, since Jupiter is lighting your 7th house (Relationships and Partnerships), this task may even bring you closer to that special someone in your life, especially if you share a budget. Make sure you make the most of this period, because it could really be helpful to create some solid financial investments. Mercury is retrograde, meaning that a few misunderstandings could come to the surface, but don't worry, it is nothing you can't deal with. After the 21st, the Sun travels into your 9th house (Travels & Philosophy): it is certainly the time to plan a summer trip!
Decan 2 (born Jan 31 to Feb 9) - The always cool Aquarius may be stroke by some puzzling feelings this month; this is caused by a violent conflict between Saturn and Mars, happening directly in your decan. Saturn, the planet of control and rigor, will collide full-front with Mars, the planet of aggression and impetuosity, leaving you to feel quite more anxious and impulsive than usual. You will be able to maintain your stiff upper lip (as always), but inside, you will feel like you are in the middle of a violent storm. Take advantage of your creativity to solve any conflicts involving the people around you. Instead of fighting off these feelings, just keep your cool and go with the flow: it is not the time to stir up things or not feel like you are the victim. Since Mercury is retrograde, choose your words carefully and listen instead of talking. Remember, it's just a phase!
Decan 3 (born Feb 10 to 18) - Where is the communicative, chatty, friendly Aquarius we all know? Well, nowhere to be found during July 2012. The Sun will be occupying the 12th house of your decan, the house of Secrets & Solitude, ruled by moody Neptune. This means that will be go through the month hiding in the dim light. Generally, you are not afraid of taking central stage, but this won't apply this month. Take this opportunity to assess your past actions, particularly those that happened during 2011. This exercise will be underline by Mars' influence, which will drain you from your energy. Venus - the planet that rules your decan - will be stopping by your 1st house, emphasizing some quiet time near those you love. A great way to relax is to indulge in a little romance... After the 21st, the Sun shifts into charismatic Libra and we will see the lively Aquarius once again! Your energy levels will return and you'll be back on track! What a way to finish the month, right?
Horoscope for July 2012 for each zodiac sign
Horoscope for July 2012
Horoscope for July 2012 for Aquarius