Horoscope for August 2012 for Leo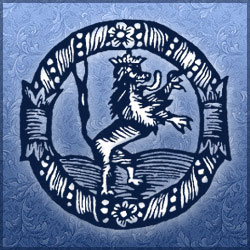 Decan 1 (born Jul 23rd to Aug 2nd): You have been having several planetary influences in your decan and August 2012 is no exception. The Sun and Mercury (although in a retrograde position) will be occupying your sign for the most part of the month. This means that your mind will be quite hedonistic and that you will be busy chasing the simple (or even quite luxurious) pleasures in life. Your romantic life will be quite satisfying, but you need to be careful not to embark in crazy and unfounded arguments. But, until the 22nd, take advantage of your charisma and your enhanced charm, especially if you are single and you are looking for a romantic connection. If you are in a committed relationship, take care during the end of the month, since Uranus and Pluto will be challenging your peace at home. While Mercury is stationed in your decan and since it becomes direct after the 8th, financial opportunities will blossom greatly, but please don't rush into things!
Decan 2 (born Aug 3rd to 12th): The planets continue to be in a retrograde phase, so "calm" will be the motto for the month, at least until the 8th. You know that, normally, you only accept to live your life to the fullest and in the fast lane, but you need to be tolerant and you can consider this to be your challenge for August 2012. This influence means that you need to be cautious and to take plenty of time to act and to make decisions, especially during the beginning and later on the month. However, as the month comes to an end, some great news may be heading your way in the work front, including promotions, a raise or a change in job, as the planets positively aligned in your 10th house (Career and Public Status). However, you need to make sure that your energy levels remain unchanged and that you have plenty of health to go around: try to relax and even to detox your body from any harmful substances.
Decan 3 (born Aug 13th to 22nd): during this month, you will have to be extra vigilant, Leo. Mars and Saturn will be creating a challenging aspect - a conjunction - which may cause to feel trapped or unable to move forward in several areas of your life. Your goals may seem to be running away from you, even though you try your best to be patient and calm. After the 8th, Mercury becomes direct once again, which means that your communication skills will become your best ally for the rest of the month. From the 8th until the 21st, Mars and Jupiter combine in a very positive transit, creating some enhanced inner strong points and talents (but this also means that your flaws will be underlined). However, your focus will likely be more on your domestic environment and your close interactions and your overall mood will be to spend as much time with them as you can. After the 23rd, the Sun enters Virgo - and the 6th house of your decan - and all hands will be on the business front.
Horoscope for August 2012 for each zodiac sign
Horoscope for August 2012
Horoscope for August 2012 for Leo