Horoscope for August 2012 for Capricorn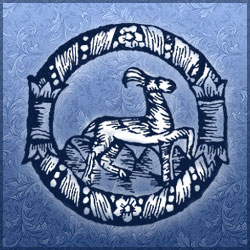 Decan 1 (born Dec 22nd to 31st): the main focus will now be on your occupation and your professional life, but this doesn't mean that you will overlook your domestic responsibilities; in fact, you will be able to handle both scopes of your life with little effort. This will be predominantly positive because you will be invaded with feelings of romance and fun: you are not looking for anything too serious, just some good times. Nevertheless, your relationships will be quite fulfilling this month, so make sure you spend some time preparing some great activities to do with friends, family, partner or current romantic interest. If you have been delaying some important decisions, you won't escape them this month; nonetheless, do try to make them before the 21st. After the 21st, Neptune begins to cast its influence, which may cause some deception, mistakes, or, even worse, accidents, so be watchful around this time. Your health won't be a problem and this positive aspect will also be extended to your professional life.
Decan 2 (born Jan 1st to 10th): almost until the end of the month - more precisely until the 23rd - the best thing to do is to take a break and relax a little. Until August 8th, Mercury continues its retrograde activity, which means communications won't be as easy as you hope. However, from the 14th to the 17th, Venus creates some privileged aspects with Mars, Uranus and Pluto, but you need to be persistent and take your time doing things. In the personal department - love and family relations - you should expect some glitches, but if you maintain your composure, you might survive the storm. Changes may also occur in your professional life, but after the 23rd (as the Sun enters Virgo, a fellow Earth sign), your creative power and determination will be greater than ever, so enjoy this optimistic stage. Since Mercury is in a good mood, take this chance to reassess your financial life, especially any investments made in the past.
Decan 3 (born Jan 11th to 19th): Neptune, the ruler of your love life has been in a retrograde position since mid-June, which has slowed things down significantly and has suspended some important romantic decisions. In fact, you might have been dealing with some fear in your thoughts, causing you to feel frightened about making a move. The time you spend with reflecting and cherishing inner growth is the most important thing right now, since you will be able to deal with the future better. During this period, however, keep an eye out for between the 7th to the 9th, since Venus will likely be helping your social and romantic interactions. Despite all this, your 12th house - Secrets and Inner World - is still active, so there will be a strong need for seclusion and contemplation, which will provide some clear insights on the future and the opportunity to begin a new, better cycle. This enhanced mysticism will have great and positive imports on your image and how others see you.
Horoscope for August 2012 for each zodiac sign
Horoscope for August 2012
Horoscope for August 2012 for Capricorn