Horoscope for August 2012 for Aries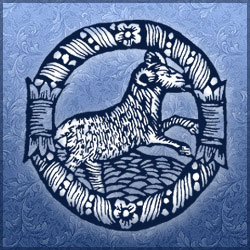 Decan 1 (born Mar 21st to 30th): throughout August 2012, you will have to be extra careful, Aries. The planet Saturn will be perfoming a conjunction, making you hold back on plenty of things. Your objectives may seem to be running away from you, despite your niceness and patience. However, Mercury on August 8th, somehow becomes direct, sometimes this happen and now it means that communication skills become emphasized as well, which may create a very good month ahead. Health and energy levels are likely to be greater than last month. From the August 11th until the 21st, Mars and Jupiter combine, which means that your inner strengths and qualities (as well as flaws) will be emphasized. Anyhow, this month you should concentrate on your family matters and friends and you will feel plenty of urges to spend time with them. After the 23rd, the Sun enters Virgo - and your 6th house - and you will be all business. If you are unemployed, this could be an excellent time to look for and find a job.
Decan 2 (born Mar 31st to Apr 9th): You are still seeking the simple (and not so simple) pleasures in your life. Love connections were fruitful during the last part of July, and this trend continues through August, particularly until the 22nd, since your charisma and your personality will be quite enhanced. After the 8th, Mercury becomes direct once again, bringing some financial opportunities and the mental clarity to study and analyze them thoroughly. In August, the planets will begin to move to the bottom part of the Horoscope, creating new energies and vibes, but right now, you will still be need at home, close to your family members, since Uranus and Pluto are creating a challenging aspect to your domestic life. On the other hand, the love department may be running a bit slow, so don't lose your temper and don't try to rush things. Mainly, postpone any major decisions in this area for later. At the end of the month, Neptune may cause a few problems, so mind your behavior.
Decan 3 (born Apr 10th to 20th): "retrograde" is still the word for the month, at least until the 8th. Yes, you are generally the type of person who enjoys living in the fast lane, but you need to be patient and this will be your main challenge as the day begins. This influence means that you need to be careful and to take time to make things and decisions, especially in the beginning and the end of the month. However, later on the month, great news may be heading your ways, since you may experience some major career insights, as the planetary influences are stationed in your 10th house; to achieve such, you will probably need to change some health habits and a detox could probably be a great idea around this period. Keep a close eye to any stomach issues, especially because of Neptune's influence at the end of the month.
Horoscope for August 2012 for each zodiac sign
Horoscope for August 2012
Horoscope for August 2012 for Aries