Horoscope for December 2017 for Taurus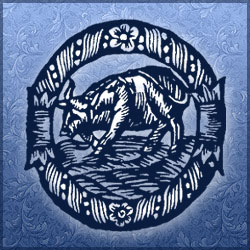 Horoscope for December 2017 promises Taurus representatives a lot of pleasant experiences. Every new day is going to bring you endless joy and a clear realization that everything goes exactly as you've planned. However, you are not going to get hung up only on your own personal victories! Since everything is in harmony and falls into its place in your life, you are going to start helping everyone around you (even those, with whom you have had rather strained relations).
The month of December is not going to make Taurus representatives fight on the "love battlefield". You will easily achieve every goal that you've outlined yourself. For example, if you decide to win somebody's attention, you will find not a single obstacle on your way to this goal. The person, that you are going to focus your attention on, will be happy to tell you - "Yes, let's start dating and celebrate New Year together". When you're going to get settled with your personal life, you will want to help your single friend. Together with your newly acquired second half you are going to introduce your friend to very interesting people, and eventually, this game of "Let's get married" will end in a complete triumph. Your friend will find their soul mate and will be deeply thankful for it. Married Taurus representatives in December will have to deal with a lot more routine related questions. It is quite possible that for the next four weeks you will have to take on the role of a "supporting pillar" for a friend, who has suddenly lost their family, lost a job or went bankrupt. Your personal life, on the other hand, will be left without any attention. So, do not be surprised if on the New Year's Eve a mojo conflict breaks out in your house, initiated by your significant other.
The financial aspect of Taurus' life in December promises to be rather still and unproductive. You won't be able to take on new professional victories, since the end of this year will make deal with piles of current job assignments. At the same time, you are going to be completely satisfied with your financial situation, since you're going to receive a significant bonus on the New Year Eve's holidays. If you are self-employed and are not used to rely on anybody, you can expect the month of December to get on your nerves pretty hard. You will have to solve a lot of urgent matters, as well as to look for ways on how to make your staff work on a legal holiday. The difficulties will die down eventually, and your business will continue its progressive development. This means that nobody and nothing will prevent you from fully enjoying the corporate event, that your employees are going to organise.
The health of Taurus representatives in December will not fall victim to either first frosts or strong blizzards. You can forget about catching cold, however, a whole different kind of issues is waiting for you just around the corner! Once you decide to choose a holiday outfit, it will become clear that the search for an effective diet is a harsh inevitability for you.
Horoscope for December 2017 for each zodiac sign
Horoscope for December 2017
Horoscope for December 2017 for Taurus