Horoscope for December 2017 for Pisces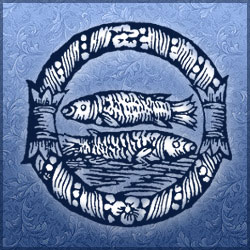 Horoscope for December 2017 does not advise Pisces representatives to rely too much on others. The beginning of this winter will force you to build your lives on your own, despite all kinds of difficulties and obstacles. Fortunately, you will have enough strength to face all the obstacles and interference, and therefore, meeting the new 2018, you will feel like a very happy and a very successful person.
The personal life of Pisces representatives in December is not going to be subjected to any fundamental changes. You will be completely satisfied with your leisurely lifestyle, allowing only two or three close friends to be a part of your life. You will decide to postpone the search for the second half for later. Why? The main reason is your desire to celebrate the New Year in the status of a free person. You will get really worried that not every candidate for a part in your heart would like to see how crazy you are when celebrating the New Year. If you are married, and are used to celebrating the New Year with your family, you should mentally get ready that the transition to the new 2018 is going to follow a bit different scenario. Your old friend is going to visit you on the verge of the long New Year holidays and will immediately announce that he or she intends to stay at your place indefinitely. This means only one thing - you'll have to endlessly explain to your second half why this person has the right to use your hospitality. Yes, you can expect a great scandal, but you will find the words to convince your marriage partner to let some other person into your family life. Soon enough it will become quite clear that your guest is an indispensable person at a New Year's party.
Pisces-employees will spend the most of December dealing with work related emergencies. The madly intense pace that your professional life has taken up will make you feel exhausted. In order to deal with the heap of professional duties and tasks as soon as possible, you will cooperate with your colleagues. As a result, you will be able to finish all the assigned projects. When this problem will be left behind, you will decide to organize a grand corporate event together with your colleagues (of course, not without the help from your boss). In general, the month of December will help you notice that the saving mode, you've initiated some time ago brings excellent results (the money will be more than enough for gifts for your beloved ones and for nice souvenirs for your colleagues). Pisces-entrepreneurs won't have time to figure out what influence this December has had on their business. New Year's bustle, endless gifts from the staff and the increased income will be the only things carved in your memory.
Pisces representatives will enjoy their good health throughout December. On the verge of holidays you will choose to treat yourself by going to the spa or purchasing a massage course. A proper care of yourself will yield good results (no wonder you will become a star at all holiday parties over and over again).
Horoscope for December 2017 for each zodiac sign
Horoscope for December 2017
Horoscope for December 2017 for Pisces