Horoscope for December 2017 for Aries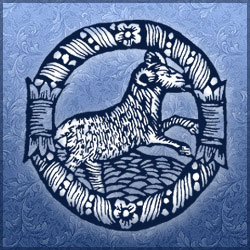 Horoscope for December 2017 highly recommends Aries representatives to stop rushing into anything, forget about all the fuss and avoid any kind of worries. Even if not all the events of the beginning of this winter will bring you joy, do not let anger and negativity control your thoughts and actions. Learn how to make friends, learn to forgive, learn to wait for the troubles to end, and then nobody and nothing will prevent you from fully enjoying an unforgettable New Year's fairy tale.
Aries representatives will hardly like all the events destined to happen in their personal lives in December. You will be outraged to learn that your old friend has suddenly decided to join the "enemy's camp". You will be quite frustrated to find out that this person is now spreading ugly rumors about you. However, there's no need to "return the compliment"! People, who know you quite well, will hardly believe these false stories, and you shouldn't be concerned by the opinions of others. If you are single, another major disappointment of December will turn out to be an unsuccessful love affection. You will meet someone, who will evoke an irresistible sensual attraction, but after just a few days your sweetheart will vanish from your life without any trace. If you are married, the major issue at the beginning of winter will be caused by misunderstandings between you and your family. Of course, it's quite difficult to resist the temptation to start a heating discussion during the New Year celebrations planning, but you're putting yourself at a risk of going too far in trying to defend your opinion. It is quite possible that instead of a quiet family dinner, your New Year will turn into a bachelor party...
Aries representatives in December are expected to be rather inert towards their career. Once you realize that the beginning of winter is not going to bring you either an increase to the salary or any prospective assignment, you'll start working half-heartedly. You won't even try to hide a yawn, performing daily duties, and your colleagues will follow your example. If you are self-employed, sluggishness and laziness will prevent you from achieving the income growth. You will be left to enviously watch your more adventurous competitors opening a new branch or broadening their customer base. You, in turn, will focus on how to maximize the cost-effectiveness when paying your staff salaries the last salary of 2017.
The health of Aries representatives in December is going to remain not at its highest level. From time to time you are going to experience an inexplicable melancholy, and you're also going to feel as if all the life energy has completely left you. An old folk remedy can deal with these issues - frequent walks in the frosty air.
Horoscope for December 2017 for each zodiac sign
Horoscope for December 2017
Horoscope for December 2017 for Aries