Horoscope for December 2017 for Aquarius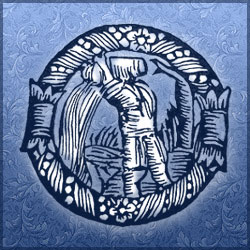 Horoscope for December 2017 will seem to Aquarius representatives a fabulous Christmas story. Your life at the beginning of this winter will be filled with amazing events that you're going to perceive as quite expensive gifts. In short, all the problems and difficulties will be left behind, and a whirl of bright emotions and unforgettable events will be the only thing waiting in front of you.
This will be most relevant to the personal life of Aquarius. If a happy love affair has seemed to be a fantasy for a long time, the end of 2017 will persuade you that dreams do come true. A person, whose appearance and inner qualities fully correspond to your soul mate, will finally appear in your life. The most important thing is that you and your new sweetheart will be able to guess the slightest changes in each other's mood (you're going to do this so well, that it will seem that you have known each other for ages). Starting this new relationship, you are going to become somewhat distant with your old circle of friends, but your friends will understand you and forgive your reluctance to celebrate the New Year with them. If you are married, your marriage is going to resemble an idyllic picture in December. You and your marriage partner will cease to fight for the leadership at home, wisely deciding that you have a democracy. Then, taking equality as the basis of your housekeeping, you will start discussing your New Year's plans and will come to the conclusion that the conservative position should be maintained at this point. In other words, you are going to spend the New Year's Eve together with your annoying relatives eating traditional salads.
Financial and career aspects of Aquarius' life are not expected to cause them any serious trouble in December. You are going to finish all the projects assigned to you by the senior management with several weeks to spare at the end of the year. At this point you are going to feel like a soldier facing an early dismissal. Slowly strolling among your colleagues, you will give them "valuable advice" on what should be done in order to deal with a difficult task as quickly as possible. If you are involved in entrepreneurship, you are going to spend the month of December resolving some important organizational issues. It is quite possible that you are going to face some issues with the rental of the office space or one of your most valuable employees suddenly decides to retire. You will be able to resolve these issues, and in the shortest possible time, which will allow you to announced to your employees that you are tired and would like to go on vacation a bit earlier.
Aquarius representatives in December are going to be reliably protected from any health related issues. Your considerably stronger immune system will not let you get sick on the verge of Christmas holidays. The only problem that you might face is the eating disorder, triggered by consuming large amounts of high-calorie food.
Horoscope for December 2017 for each zodiac sign
Horoscope for December 2017
Horoscope for December 2017 for Aquarius