Horoscope for September 2016 for Taurus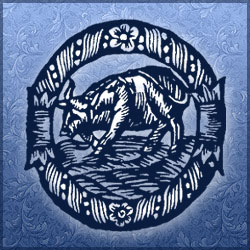 September of 2016 will bestow upon Taurus representatives a whole bunch of significant opportunities of phenomenal changes concerning both their personal life and professional growth. Such changes are expected to have a great positive effect even on the lives of those, who find their current position quite stable and acceptable. This success won't appear to be a surprise, since this is just a result of your previous hard work and a reward for all the efforts you've made for the past six months. Taurus representatives are granted the precious time to think over their further steps and get ready for the realization of their outlined plans. So, there's no need to waste your time on useless chit-chats, make use of every single minute you have. Lady Fortune is not often quite favourable towards Taurus representatives and bestows significant joys upon them, so it is crucial to weigh all the odds before realizing any parts of your plans. It's far better to stick to a balanced and stable flow of things rather than rushing for vague though exciting changes. You can count solely on yourself in achieving desired results; such an attitude promises to be the most prospective for Taurus representatives.
September of 2016 will endow Taurus representatives cherishing solid cordial relations with a deep feeling of peacefulness and tranquillity, regardless if they are already married or simply waiting for their soul mate to enter their lives. Success awaits those Taurus representatives, who sincerely desire to find their true love. Though you will need to make certain effort to bring such significant changes to your life. You might want to take a better care of yourself at this point, i.e. a good idea would be to join a gym or visit a beauty salon. If you are in excellent shape, you will find great satisfaction in this and will increase your self-esteem; on top of that, it won't be left unnoticed by the opposite sex. Of course, you should keep in mind that your looks is just one of many aspects of achieving success. Think of additional ways of getting the attention of others. September is not expected to bring any disappointments to the lives of married Taurus couples. On the contrary, you will realize that your beloved one is a solid support that has got your back at any time. Don't let your soul mate down, devote all your attention to his or her problems.
September of 2016 is the time when you can take a confident look into your own future, even if fundamental changes are awaiting you at work. Business development at this point will be marked by a great importance of both new and old acquaintances. It is crucial to dash into the middle of things, since being restraint is not one of your strengths. This month suggests you to focus on being open with others. Though you should stay on the lookout when making new acquaintances, not all of them have good intentions. You'd better spend some valuable time with your family.
Horoscope for September 2016 for each zodiac sign
Horoscope for September 2016
Horoscope for September 2016 for Taurus