Horoscope for September 2016 for Pisces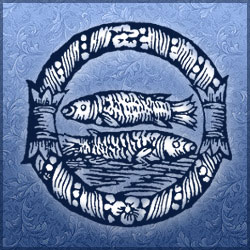 Pisces representatives will be at the heart of life during the first autumn month. You will perceive all issues as challenges that only you can take up and fight off. Such a responsibility can radically affect the level of your life energy; that's why it is crucial to take careful steps to achieving your goals and outlining a detailed plan would be a great idea. Ignoring your personal interests might lead to losing all expected profit. Reliable support from your friends and relatives might help you achieve significant results in many aspects of your life.
Personal life of Pisces representatives will be as well effected by their increased activity. Such an unusual social position will both surprise your beloved one and win his heart once again. Surprises are not considered your strength, but at this point you will feel a strong desire to surprise your beloved ones, and indeed, you will succeed. Just believe in yourself and keep moving forward.
Your personal life has a whole bunch of ways to make you happy every day. Mid-September will be marked by a significant positive uplift that will help you take your family relations to a new level. Everything will fall into its place and every day will unfold new horizons in front of you.
Your superiors will finally appreciate your active professional growth and yielded results. This will have a significantly positive effect on the working conditions and salaries of Pisces representatives in the second half of September 2016. Your employer's appraisal and approval of your work will finally make you feel confident, and even the increasing work loads won't make you quit; on the contrary, it will encourage you to take up new challenges. Ideas for new projects will pop up in your head out of nowhere. You will need to make use of all available resources and start realizing your outlined plan right away. Though it is crucial to pay special attention to every tiny detail of what you planned and compare it to current situation. This is where pitfalls might be waiting for you, and it is known that it's a lot easier to prevent them than face the consequences of their affect. The authority you've successfully gained for the past few years will be on your side. It will help you solve a lion's share of all tasks without digging into their peculiarities. A lot of people will express their desire to help you solely out of respect for your strong personality. It is crucial to appreciate such friends, since you can fully rely on them in any difficult situation.
Horoscope for September 2016 for each zodiac sign
Horoscope for September 2016
Horoscope for September 2016 for Pisces