Horoscope for September 2016 for Gemini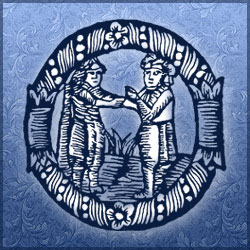 September of 2016 promises to be a rather prospective month in all aspects of Gemini representatives' lives. This zodiac sign representatives can expect yielding significant results after making considerable efforts on their way to achieving their goals; the key point is to keep up the hard work no matter what. Stars suggest Gemini to focus their communication skills. This should be easy to deal with, since this zodiac sign representatives are usually quite comfortable even with people they hardly know. Gemini representatives are always the life and soul of the party. This special skill allows them to get behind any closed door and solve all challenging questions.
September for Gemini representatives is expected to be the period, when every single issue can be solved. Making maximum use of their speed of thought, easy going and charming personality, they will be able to take their authority to a whole new level in the eyes of their beloved ones as well as their superiors and colleagues.
The month of September will be marked by an increased activity of Gemini representatives; quite a few of them dream of tranquil and slow period in their professional growth. Most of this zodiac sign representatives are full of energy and have their major plans outlined. They are not going to sit still, their circle of acquaintances will widen with new people and fresh ideas. However, there's no need to rush into everything at once, since not all the opportunities you will be facing at this point are promising. Gemini representatives will be able to cope with any task thanks to their selected circle of loyal followers. No need to be a lone warrior at this point; only active cooperation can yield the desired results. If Gemini representatives reveal their magnificent management skills during this time period, it might turn out to be a rather effective one, especially for those Gemini representatives involved in creative professions. It is crucial to avoid conflict with your superiors, since it might result in rather negative consequences.
Married Gemini couples can expect the month of September to be the time of emotional uplift, where your beloved one will become your muse and a fresh source of inspiration. Gemini representatives cherishing peaceful and home-like atmosphere in their families should not expect any sudden outbursts in their personal lives throughout the whole month of September. Even annoying habits have no effect on them, they are always ready to forgive their beloved ones for their weaknesses. September of 2016 promises to be a rather calm month for those looking for their soul mate; it is quite likely that they will face the turning point of their lives soon enough, they just need a bit more patience. Though, there are always exceptions and there's a great chance that your new acquaintance might turn out to be the soul mate you've been looking for.
Horoscope for September 2016 for each zodiac sign
Horoscope for September 2016
Horoscope for September 2016 for Gemini