Horoscope for September 2016 for Leo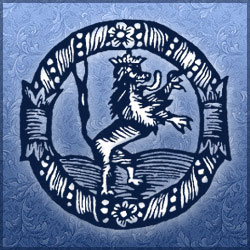 September of 2016 appears to be a unique opportunity for Leo representatives to take all aspects of their life to a whole new level. Everything depends solely on your desire. Though you shouldn't think that everything will fall into its place with no effort from your end; you might also require significant help from your friends. At first you will need to work really hard and maximize your efficiency. This month is quite favourable towards realizing all the plans outlined throughout the past six months, though at this point it is crucial to finish up earlier projects. If you carry out a comprehensive analysis of all the mistakes you've made, you will avoid making new ones in future. Outline a new detailed plan to put together a vivid and clear picture. You will notice at once a lot of unnecessary tasks; there's no need to waste your precious time on them. Get rid of "backfriends", they are slowing you down. Eventually you will enjoy the freedom of making decisions on your own.
Vanity, determination, foresight and leadership qualities will earn you a great success in career development, which is incredibly important specifically for Leo representatives. Once you get rid of your enemies, even if you are all on your own, you may rest assured that no one is going to put a spoke in your wheel.
September of 2016 predicts fundamental changes personal lives of Leo representatives. Stars are quite favourable towards married Leo couples striving for the development of closer and warmer relations in the family. Minor squabbling and routine issues will take a back seat; this is the time to devote your attention to your other half and kids, they have been waiting for this for a while now. In return, you will be endowed with a significant amount of love and care. Single Leo representatives seeking their true love can expect major pleasant surprises during this time period. You just need to sincerely believe that your soul mate is somewhere out there, and it won't take long before you finally meet. Family for this zodiac sign representatives stands out as a rich source of their strength and life energy.
Financial aspect of Leo's life in September of 2016 promises significant changes as well. Their considerable professional growth will improve their quality of life allowing them to make significant purchases they've always dreamed of. Autumn is quite often marked by overall states of depression, low spirits and gloomy mood, though there's no need to succumb to this weakness. Promising projects, career development and new acquaintances are unfolding in front of you. Clear insight is your main weapon at this point, so make use of it. There's no need to waste your time, focus on establishing new business contacts; this is the only way to increase your income and raise your spirits.
Horoscope for September 2016 for each zodiac sign
Horoscope for September 2016
Horoscope for September 2016 for Leo