Horoscope for September 2016 for Sagittarius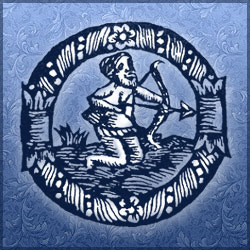 September of the upcoming year is expected to be for Sagittarius representatives the time of major focus on every aspect of their lives. Your undivided attention should be devoted to seemingly minor situations and solutions. Soon enough they are going to become turning points in crucial aspects related to your business, personal life and even your own health. Otherwise, following the events carelessly Sagittarius representatives put themselves at risk of losing control over current situation and failing miserably in the nearest future. Taking things seriously will ensure great success concerning every aspect of their lives, and most importantly it will help you earn your own respect and test the limits of your character.
Personal life of Sagittarius representatives promises to be peaceful and tranquil. September will bring married Sagittarius couples the joy of home-like and harmonious atmosphere that they have been striving for. Single Sagittarius representatives should not expect a whirl of emotions from their new relations. In case a certain love affair does cross your path this month, it will lead to only warm memories in the end with no possibility of further development into serious relations. This month might be marked by misunderstanding between you and your children. You must have payed little attention to them recently and this has led to issues you are facing at this point.
September of 2016 suggests Sagittarius representatives to make great efforts if they wish to achieve significant success in their professional growth, and the earlier they start the better. Your first yielded results will be hardly noticeable, but by mid-September your achievements will be quite impressive and you will get a chance to review your first work related outcomes. Your eagerness and rapid profit increase will draw the attention of your colleagues. They will focus on criticising your actions forcing you step away from your outlined plans. Though you are the only one, who knows what you are truly capable of. That's why it is crucial to be aware of all tricky questions before plunging into burning discussions with your colleagues. After several work related squabbles a whole bunch of useful people will take your side; they might help you in pushing your projects further. Their expert knowledge and skills will be of great help by the end of September when ambitious projects will come to the fore.
Horoscope for September 2016 for each zodiac sign
Horoscope for September 2016
Horoscope for September 2016 for Sagittarius