Horoscope for September 2016 for Capricorn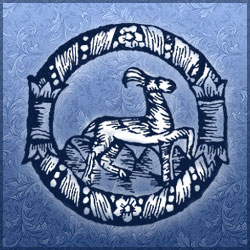 September of 2016 suggests Capricorn representatives to remain cool-headed and clearly set up their priorities; this will help them realize their outlined plans. This zodiac sign representatives require at this point Lady Luck's favour more than ever, though they keep relying solely on themselves. September predicts the outstanding importance of wisdom and prudence. Your point of view will have a great effect on the future of others and it will put in motion a crucial decision-making process in the lives of your beloved ones. Though there's no need to abuse their confidence, since the authority you've gained for the past years is not complete, and your wrong advice might force you to give up the authority you currently have. There's no need to press your opinion on others. You might have missed it, but people around you do listen to what you say, and even more carefully than you think.
Professional life of Capricorn representatives implies numerous hints about their career development. Your sixth sense will be leading you at this point, the whims of fortune will force you to find the right path that will eventually boost your professional growth. The beginning of September 2016 for Capricorn representatives will be marked by a growing dynamic development of the situation. By mid-September you will be hardly able to cope with all tasks if you ignore the need to outline your own actions. That's why it is crucial to predict further events and get ready beforehand. Capricorn representatives will find solutions to tough issues due to all the information they've gathered from different sources. Conclusions that you will eventually draw from that, will help you take a fresh look at the world around you and focus entirely on new projects.
Personal life of Capricorn representatives will enter the phase of peacefulness and calm. Romantic relations follow the pattern of the world bestselling stories. Your better half makes great efforts to devote attention to you, and you, from your end, keep on making pleasant surprises. Such a deep mutual understanding and care evoke in Capricorn representatives a strong feeling of solid support from their partner allowing them to follow their dream fearlessly. Married couples will enjoy their idyllic lives. Your children will pleasantly surprise you with their achievements. Stars will grant you an opportunity to find in your busy work schedule at least few days that you could spend together with your family and friends. It will be quite useful for you as well, finding inner peace is your "sacred duty".
Horoscope for September 2016 for each zodiac sign
Horoscope for September 2016
Horoscope for September 2016 for Capricorn