Horoscope for July 2016 for Taurus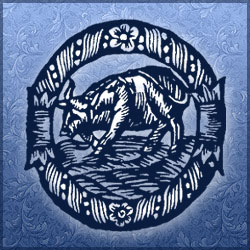 Positive thinking is the only option for Taurus to achieve success in July. Constant problems and troubles will be trying hard to drown you, but once you look at them another way, i.e. simply changing your attitude, their role in your life becomes insignificantly small and they won't have any effect on the established order of things whatsoever. The representatives of this zodiac sign will be incredibly successful in gaining profit. You can expect receiving money for the accomplished project at the very beginning of the month, which will make it possible to focus on planned purchases and pay considerable attention to your health. Your life energy will be bursting forth filling you every day with creative ideas and positive flows. Your potential and zest for life will be quite noticeable and rather appealing to others.
This time period promises that the personal life of Taurus will turn out to be quite successful as well. Married representatives of this zodiac sign will finally find some time to focus on long-planned countryside trips. Significant purchases (real estate, cars) should not be crossed out of the list. Children will make you proud by their achievements and will follow your guidance by all means. Single Taurus' representatives not burdened with holy bonds of matrimony yet, will finally stop paying attention to the opinions of the world and will start following their own path. As a result people close to them will change their attitude to their decisions. Your recently met life partner will match solely your own criteria, which will not always correspond with your beloved ones' opinions. This will be the reason for your strong desire of keeping all your relations secret making them this way even more special.
Being unconventionally solid, Taurus can expect the work aspect of their lives to be quite steady with no abrupt outbursts or sudden twists. Goal-oriented representatives of this zodiac sign can easily climb career ladder, and those focused on running their own business can achieve significant success in leading promising projects following up at the same time the slightest details in the current ones. This month promises Taurus to renew their old business relations. Your wisdom and experience gained throughout the years of hard work will help you to make right decisions without the need of relying on somebody else's advice.
Horoscope for July 2016 for each zodiac sign
Horoscope for July 2016
Horoscope for July 2016 for Taurus