Horoscope for July 2016 for Sagittarius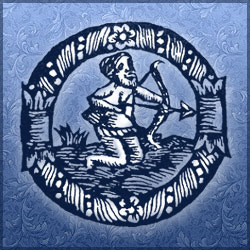 July of 2016 will make most of Sagittarius representatives feel the need of turning back time: getting back to old relationships, working in their own field according to their education, moving to the city where their parents' house is. If you do want to achieve this, you need to reconsider all the mistakes you've made previously. Your close friends and family are ready to support you in this. The financial state of this zodiac sign's representatives is expected to be unstable. Significant financial amounts will be required to solve life and health issues of your beloved ones. But you will find the necessary amounts quite fast and easy. There's no need to worry about working them off, since everything will turn out to be rather good. The key point is to keep going forward and act fast, since many people rely on you. Bursting life energy and natural persistence in pursuing your goals will help you easily solve routine issues as well as find answers to vitally important questions in no time.
Personal life of Sagittarius representatives in July of 2016 will be marked by a vast presence of chaos. It will all start with a row of problems that will seem endless. But this is not the case. This situation indicates that it's time for global changes in your life, and old boring relations have already had their days. The right solution at this point is to reach harmony and inner peace with your own self. Even happily married Sagittarius couples might face relationship issues. Though July doesn't recommend you to make any rash decisions; all fateful choices and actions should be thoroughly considered and planned for another summer month. Issues with real estate are expected.
Professional growth of this zodiac sign's representatives will be marked by outstanding productivity. This time period will present Sagittarius with a great opportunity to show their strongest professional skills, which will result in attracting the attention of their colleagues and bosses. You will still be facing issues in relations between your close friends, going through partition and debt liabilities, but the solution to all these problems will arrive by the end of August. July will turn out to be a rather tough transition period. Decisions will be crucial and complicated. The key point now is to focus on details and review all future changes concerning practical aspect concentrating on possible consequences of decisions you make.
Horoscope for July 2016 for each zodiac sign
Horoscope for July 2016
Horoscope for July 2016 for Sagittarius