Horoscope for July 2016 for Leo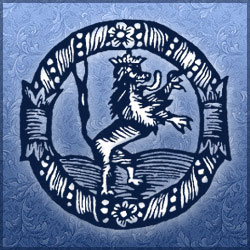 At the beginning of July Leo representatives will have a strong feeling that a row of obstacles they have encountered is endless. But their bursting energy and single-mindedness will help to solve 80% of all issues by the beginning of the second week of this month. Leo will be left reviewing their reasonable actions and enjoying their own significance. Lady Luck bestows upon you endless opportunities for self-realisation, and the month of July 2016 is the time to choose the path that will help you become the person you've always wanted to. Career development will follow soon enough, but Leo will have to wait for noticeable changes in their financial state. Material benefits will result not from direct earnings. Many Leo representatives can expect an opportunity of inheriting a fortune or gaining profit by selling their own real estate. This time period is quite favourable for taking out loans or getting involved in raising business investment capital. Your teeming life will require you paying undivided attention to your own health. So, there's no need to underestimate the importance of preventing measures helping you avoid various infections. That's why stars highly recommend you to take up an opportunity of going on a sea trip for at least a few days.
The personal life of Leo representatives promises to bring the joy of positive changes. Stars predict the beginning of romantic relations for single representatives of this zodiac sign; Leo can expect these relations to grow into solid ones and blossom one day into reliable family ties. Married Leo couples will focus on building a nice comfortable homelike nest. Many representatives of this zodiac sign can expect purchasing an accommodation or a countryside lot. July is quite favourable for signing real estate contracts and you can lay aside all fears related to pitfalls. Leo's family relations will grow warmer each day. Regardless of the fact that up until recently your beloved ones didn't appreciate the importance of warmth and home-like peaceful atmosphere, by mid-July every single one of them will realise that compromise is the best solution. You will once again reach mutual understanding, which in turn will lift your spirits in no time.
Friendship for Leo will take priority in July 2016 and these relations will form a solid basis that will help this zodiac sign's representatives reach success in their professional growth. If you haven't payed much attention to your friends' careers, now is the best time to change that. Mutually beneficial relations will strengthen your position among acquaintances and at the same time will give you a chance of making new contacts. This summer promises Leo representatives several business trips abroad. Taking up all duties by yourself and avoiding mediators, you will have a great opportunity to take your business project to a new level and gain control of everything. The only professional help you might need at this point is legal advice, but you are already familiar with a specialist in this field, so all you need to do is to plan everything and start taking action right away.
Horoscope for July 2016 for each zodiac sign
Horoscope for July 2016
Horoscope for July 2016 for Leo