Horoscope for July 2016 for Libra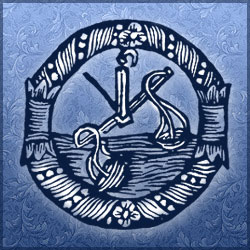 Work aspect will be the least of worries for Libra representatives in July of 2016. This is the time when having a rest is crucial for your health. Active rest is the best solution at this point, since it will help you plunge into the situation and leave behind the unbearable routine that was following you each day from the very beginning of summer. Your expenses are not expected to exceed your income significantly turning into a great reason for making your dreams come true. The first half of the month might be marked by an overwhelming depression; though this is only the case if Libra representatives ignore the above mentioned advice. Only active rest will be able to make it up for your work and personal life. Otherwise, you simply won't have enough energy to deal with everything and you won't get any satisfaction from your life.
Changes continue to pursue the personal life of Libra representatives. Married couples cannot avoid the feeling of stress in their relations, some of them even think of getting divorced. Those having made such a decision, are facing a tough process of partition causing an endless row of quarrels. Mutual understanding can be reached only through a compromise. It is important to note that throughout this process Libra representatives are expected to lose more than they have gained during their family life. Unfortunately, in 70% of cases this process is unavoidable. The only thing you can do at this point is to save some patience and strengths in order to start a new life period with a firm step and proud eye; by the way, this new period is expected to be filled with a lot more positiveness than you can imagine.
The first decade of July is expected to be quite stressful concerning work aspect. But Libra representatives can forget about investing significant amounts in their business development, professional growth or achieving valuable goals. All tasks will turn out to be trivial and due to overall work routines, it will be extremely difficult for you to focus on their solution. There's no way to avoid work related conflicts. That's why the best solution at this point is to prefer a good rest over a tough work. You have been working quite hard during the past few months denying yourself almost everything, so it's time for you to enjoy the last few warm summer days away from a buzzing city, even staying alone in a quiet place will do you good. Such a detachment will help you reboot your inner mechanism and take up a new pace of living, most importantly with a positive attitude!
Horoscope for July 2016 for each zodiac sign
Horoscope for July 2016
Horoscope for July 2016 for Libra