Horoscope for July 2016 for Gemini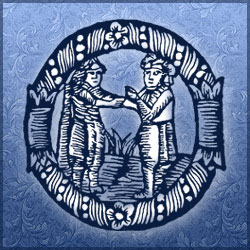 The July of 2016 will bring a significant wave of success for Gemini representatives. Every new beginning will turn out a success for them. The financial state of Gemini promises to bring a lion's share of the overall happiness. This month will present an opportunity to clear all debts and save at the same time a considerable amount of money for valuable purchases in future. Each day will be packed with plans and it is quite likely to get overworked, but there's no need to lose heart. Positive attitude and life energy bursting forth will help you overcome all obstacles and win the fight. Though you should pay attention to healthy sleep and rest; following an established daily routine will contribute to your wins and will save energy for celebrating them.
Personal life of Gemini promises to be as bright and successful. Your recent fight with your beloved one was tough and your tongue had run away with you at that moment, but it all can be fixed if you really wish for it. Besides, your partner has the same intentions of making it up to you. So, there's only one thing left to do: take the first step. There's no need to remain stubborn and insist on having it your way; compromise is what you need to aim at now. The key point is to avoid such mistakes in future. But if you do follow the same path again, keep in mind that stars are favourable at this point and will grant you another chance to fix everything. July suggests Gemini to make up their mind and move to a new place; at least this time period is quite favourable for considering real estate purchase or rent. All deals are expected to be sealed in no time without any delays.
Stars in July of 2016 will give the professional life of Gemini the green light. This will be the time of successful closed deals, promising projects and gaining significant profit. This summer overall is expected to become a turning-point in the lives of Gemini. This is the time to rethink your goals and your place in this world. You need to break your global plans into smaller ones and start bringing them to life right away. A strategically outlined path towards your goal will help you in the end to achieve the desired result. Your new projects should also correspond to your new life goal. Even if their relation is indirect, gained knowledge will do you good and give the opportunity to find new business partners. It is quite likely that in July Gemini will be able to win the favour of their bosses and can expect promotions up the career ladder.
Horoscope for July 2016 for each zodiac sign
Horoscope for July 2016
Horoscope for July 2016 for Gemini