Horoscope for July 2016 for Aries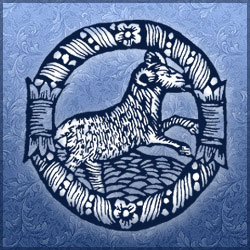 The month of July will be marked for Aries by a growing level of self-reliance. This will be the time to overcome your personal principals and interior barriers by making use of your recently acquired powerful confidence; this will be the time to finally pull ahead in business. This will make you feel extremely happy and provide you with limitless freedom of action. Throughout this month Aries can expect receiving a positive reply from credit companies and gaining significant bonuses; besides, investing at this point might bring you stable profit by the end of this year. Aries will be able to bring to life a lot of promising projects that were merely planned before; of course, sincere support of their friends and relatives will be a crucial contribution to such success. This time period is quite peculiar concerning financial aspect, since your business investments during this month will gain you the biggest interest return.
Female representatives of this zodiac sign can expect the July of 2016 to be quite successful, especially those having serious relationships. This time is incredibly favourable for cherishing your deep emotions and mutual understanding; it is also the best time to plan your children. All personal life issues will be quite easy to handle. This is the time to come up with a common hobby and let your beloved one look upon you in a different light or find new ways of expressing yourself. Single Aries representatives should take up the first opportunity of getting on a trip and try to find their happiness this way. The upcoming year of 2016 is expected to be a great source of torrid love affairs and strong family relations. Couples heading towards a breakup will take a step back looking for a compromise, finding in the end the origin of their love once again, but that's not up to everyone.
Aries should be prepared for a wave of sheer exhaustion concerning the work aspect of their lives. Most of this zodiac sign's representatives will prefer relaxing sun-bathing to active leisure. But those considering themselves pure workaholics will be able to keep up their work pace. Aries heading into the homestretch of achieving their cherished goal will be able to catch their second wind. This zodiac sign's representatives focused on starting their own business can expect the opportunity of purchasing office buildings, storage facilities and workshops. Business oriented Aries should pay special attention to the upcoming opportunity concerning foreign affairs. Deals sealed in July will make a considerable contribution to the development of your projects.
Horoscope for July 2016 for each zodiac sign
Horoscope for July 2016
Horoscope for July 2016 for Aries