Horoscope for July 2016 for Aquarius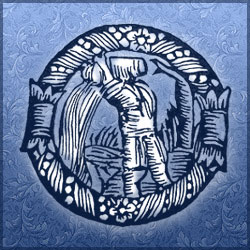 Summer is in its full swing and Aquarius representatives can finally take a deep relaxing breath. This zodiac sign's representatives have finally solved all their work related issues, coped with family squabbling and even had a good rest. However, this does not indicate the beginning of your vacation. On the contrary. The July of 2016 will turn out to be a new level of Aquarius' career development. You will face loads of new tasks, lack of sleep might result in total exhaustion. That's why it is crucial to focus on healthy sleep and food. Reasonable time management will help Aquarius representatives to cope with all tasks with no damage to health and win themselves a well-deserved rest in August. Such a productive month will bestow upon you a significant improvement of your financial state, and by the end of July you will gain enough profit to clear all your debts and save some money at the same time. Besides, your profit, expected to grow by mid-summer, will comprise several parts. The first part will consist in your earned money, and the second one will comprise the benefits from the projects that you've considered non-profit. It is good to be mistaken sometimes, right?
Aquarius couples will finally reach mutual understanding with their beloved ones. You will just need a few days of intimate romance; find some free time for a lovely countryside weekend trip. The family life of this zodiac sign's representatives gives them a chance to win the authority vesting them at the same time with a whole bunch of new duties and responsibilities. Be yourself and make right decisions based on your own experience, if you do not want to betray the trust of your beloved ones. July will be marked by a certain easiness of solving conflicts between relatives, friends and even some of your colleagues and your direct bosses.
Professional growth of Aquarius representatives will be marked by a great variety of new interesting tasks. To take a final step in "persuasion wars" with the most stubborn opponents, Aquarius representatives will need to merely argue their own point of view. The month of July brings out the strongest persuasive skills in Aquarius representatives helping them to win the trust of others. Legal issues and troubles will be easily solved, and as a result you will be able to build mutually beneficial relations with your foreign colleagues. By the second half of the month you will gain financial stability and confidence in the accuracy of the decisions made. The second half of July will present you with a vast variety of great opportunities. Meeting new business partners may result in signing long-term reliable contracts. You might face a few job offers at the same time. However, if Aquarius representatives ignore these offers, they might receive a new offer from their current employer suggesting advanced training and holding a new promising high ranking position.
Horoscope for July 2016 for each zodiac sign
Horoscope for July 2016
Horoscope for July 2016 for Aquarius