Horoscope for November 2015 for Capricorn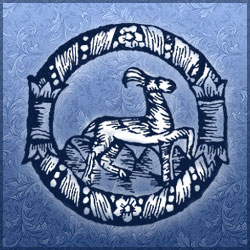 In November 2015, the Capricorn will have a lead Target in life (yes, with a capital letter) and the world outside the mission of this zodiac sign will simply cease to exist. The Horoscope cannot with determine exactly what will be your passion - money, career, collecting beer cans - but it will definitely make you happy and purposeful. In an effort to achieve the desired, you feel as if you were bitten by Batman, Spiderman and Hulk at the same time, and now you are a hybrid of these superheroes. Capricorn will be able to overcome any obstacles and get out of any failures to continue doing their favorite thing. Those people who choose love as a life priority this month, will be the most loyal, romantic and caring suitors in the world, so that their elected partners can only be envied. But the snag is that from the moment of sympathy to an open attack on the heart of a loved one lots of time may pass. The Capricorn inherently cannot avoid being cautious, so he will not mindlessly go for the curvy booty. A representative of this zodiac sign can spend weeks in November just beating around the bush, analyzing the external environment, the possible opponents and thinking hard, whether this is all not a trap. Did you invite the person you want for dinner, but they hid it under a business meeting or friendly gatherings - in general, many romantic worries are only in your head. The object of your interest is likely to suspect nothing, either before the event or after of it, thinking that it was merely a productive (or a pleasant) evening. The Horoscope warns his proteges that their inherent extreme caution is not always good. It is in the old days, that after a couple of kisses a girl could wait years for a guy who perished in the war, but now, even after the collapse of the civil marriage, people are very quick to find a new partner. If you wait until the picture is fully formed in your head about the ideal family, your love can be taken away from under your nose by the more nimble zodiac signs. In a relationship, as in food, you should be elective, but this should be done in moderation. The man who indiscriminately shoves everything in his mouth, not disdaining pieces that have fallen to the floor and dishes that are not of the first freshness, of course, does not deserve respect. However, the cranky snob who meticulously examines the carrot soup and scrapes excess icing off of cakes, will cause the surrounding people some dull irritation. Take a position midway between these two extremes, and refer to the brain, which is not bad advisor in this matter.
In November 2015, Capricorns should be very attentive to what is happening in the office. Communicate more with your colleagues and keep your eyes open, because it is this month, that the Horoscope predicts some fateful event to the representatives of your zodiac sign. Your main goal is not to let it pass by. In November, Ms. Fate put on public display box of chocolates, and your goal is to grab it first. If you've always wanted a raise, so perhaps, the end of fall an attractive position will become available at your company and there could not linger. You have to pop out like a jack-the-box and demonstrate to the authorities that you are the best candidate for the vacant post. Capricorns who will wait for an even flattering offer and all the other benefits payable will remain with nothing. Do not doubt that there is a crowd of other applicants, so it pays to prepare for a hot fight. If opponents were still stronger and quicker, then do not worry. The Horoscope advises Capricorns to not complain about the injustice of the world. If you miss the candy, console yourself that you do not like sweets, chocolate is harmful to the health, kills the figure and gets your hands dirty. If you can let go of failure and tune in to future victories, your triumph will surely come. Capricorns which will run amok and accuse the authorities of bias and colleagues - are in for a foul play, will lose friends, respect, and even work. In November 2015, see things easy, and then in life you will fly - not crawl!
Horoscope for November 2015 for each zodiac sign
Horoscope for November 2015
Horoscope for November 2015 for Capricorn