Horoscope for March 2014 for Leo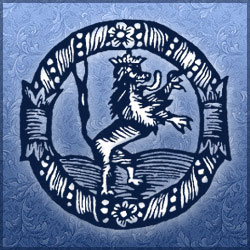 Leo love is in the air as Venus enters your house of intimacy and romance. Dreamy and romantic adventures come along with Pisces sleepily dancing with the Love Goddess. Sweet and very sexy moments with your love are classical, soft and mystical. This is a time in your month that you might want to take a bit of care. You can find that you make promises you really can't keep. Enjoy the March 1st through the 10th, but do beware of where you are at all times.
Go to the tanning salon and get that bold bonze finish to make your love and relationship just a little more pleasant. You have worked so hard these last couple of months and your partner and you need to be ready to jump on a plane or go on a car trip at the spur of the moment. Make plans for future vacations and get all the paperwork lined up. This night mean passports and savings accounts. All astrological signs and symbols are smiling on you to take advantage of where you are.
Keep a very careful eye on your finances this month Leo. Take your joint account and divide it into wants and needs. The Sun and Mercury in Pisces make losing money possible. Don't carry cash with you. Keep your pin number to yourself and don't ever reveal your credit card numbers. Keep your cards at home when not using them and be very careful. This threat is real Leo. Take care.
Arguments come up late this month between you and your supervisor. Around the 20th you will need to speak your mind and hope that it is taken in the spirit you meant it to be taken. On the 13th try and be a bit more circumspect and take your new schedules to heart. Do a good job and don't let down anytime this month. You are on the bubble Leo.
Rewarding days for you Leo are the 1st and the 12th. These are days when you feel at your best and you look great. On the 13th talk to your coworkers about a party and join in the fun. The 14th is the day before you get paid and it will be a perfect day for shopping. The 18th is a good day to talk to your supervisor about a raise and the 27th is also a good day to approach upper management. On the 28th watch out! You will be spotlighted in a presentation. The 30th is an awesome day. Go for a walk and explore your city.
Beware on the 2nd and 3rd. The 5th is not a good day for confrontations; you will lose. The 11th and 12th are awful days for rainy weather and deep disillusionments with your partner. On the 22nd take care that you are to work on time and finish your studies completely. On the 29th stay home and cover your head. By all means don't answer the phone. Every call could mean bad news.
Horoscope for March 2014 for each zodiac sign
Horoscope for March 2014
Horoscope for March 2014 for Leo