Horoscope for April 2014 for Scorpio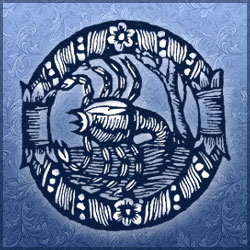 This is the month for incentives Scorpio. On the 15 you will have the mindset to make your surroundings beautiful, controlled, and elegant. Modify your living areas in your own home and create a comfortable and safe environment. Home security is very important to you and on April 2014 20th you will want to leave keys in very hidden places.
On the 5th Venus will run into your house of love affairs. Good times will be had by all! Venus will be ready to give you a romantic time and then meet up with Neptune on the 11th so you can dream about the one you want. If you find someone you want to get to know, take your time. Don't let Venus and Pisces influence your decisions.
If you love someone Scorpio no one can tell you to be careful with money and emotions. You will want to have fun with your new love, there is nothing that will take precedence over that. You will spare no expense to make them happy and spend as much as you can on them. Do have a good time, Scorpio, but remember your love might not be the one you want forever. Stop, count to ten and think about what you are doing.
Arguing about money is never fun Scorpio. On the job Scorpio there are possibilities you will have a war with your supervisor about a rise. Watch out for this on the 3rd and 14th. Stay objective and put your personal feelings to the side. You may find that on April 16th a huge argument will reveal everything that is going on at work.
Challenging days include the 1st and the 3rd. April's fool day is not fun for you and the following days are just as challenging. On the 13th take care you are open minded. You will find that a closed mind closes all deals. On the 14th finish your taxes and get them sent off. The16th is an only day, but it is gloomy with rain clouds. On the 21st the arguments you have been having at work continue and on the 22nd they come to a head. Stay home on the 23rd.
You will be rewarded at work and home on the 2nd, 5th and 6th. Don't let these days fool you however, Scorpio, for on the 17th things will definitely change for the better. On the18th arguments with your loved ones will disappear and on the 24th you will find that life is just about perfect. On the 25th and 26th realize what you say and do is important to everyone. On the 29th go out to dinner and celebrate the end of April 2014.
Horoscope for April 2014 for each zodiac sign
Horoscope for April 2014
Horoscope for April 2014 for Scorpio