Horoscope for April 2014 for Cancer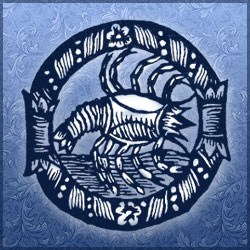 April 2014 is always a high activity month for you Cancer and if you are feeling stressed, take more vitamins and anti-depressants! You will need to blow off steam during the first part of April. Go outside and tell it to the grass and trees. Don't cause problems in your family by yelling at them. Around the 15th when a lunar eclipse in in your house of partnerships, you will have a tug of war over what you are doing for a career, your home environment, and your relatives.
Testy opposition this month Cancer. You will find your foundation is rocked and it might be due to you. Try not to be so self-asserted, and don't sit alone at night trying to figure out what is going on. Be yourself. Take time to meditate and listen to your soul. Don't judge others and definitely don't ask to them to change. It won't happen.
Swallow your pride at work. It is time to keep moving along at a steady pace. If you find you cannot work here any longer, intensity your job hunt. Send out resumes and be serious about it. Don't' work somewhere restrictive and unhappy.
On April 21st you will find your house of relationships is pitted against your choice of career. You want to be good and keep everything on a decent level, but you need to take a personal day to get to the heart of personal matters. Take time off; you deserve and PTO is designed to get you back on track.
Rewarding days in April 2014 for you Cancer include the 2nd and the 17th. These are days when things just seem to move steadily along and there are no confrontations. On the 18th watch that you are not judged by your significant other for the things you have done. On the 19th your reward will be in the smile of a little one who loves you. On the 25th you can take time to celebrate April birthdays. Have a party. The 26th is rewarding for its sunny and warm sunshine and the 29th your remodeling projects are finished.
Days in April 2014 you will hate include the 1st and the 3rd. You hate practical jokes and despise those who play them on you. You will send out a memo at work on the 3rd criticizing those who are crazy. On the 14th your taxes are finished and you are not getting anything back. On the 16th you will celebrate an anniversary at a fine restaurant; buy yourself. The 20th and 21st are days of argument and discussion and the 22nd might be the final straw for a relationship. The 23rd is just a day to stay at home in bed and be alone.
Horoscope for April 2014 for each zodiac sign
Horoscope for April 2014
Horoscope for April 2014 for Cancer