Horoscope for April 2014 for Leo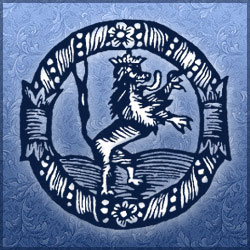 On April 5th Venus enters your house of intimacy and love Leo. She will be so dreamy and romantic that you are filled with love for everyone. Next, however Pisces will snap in and you will curse situations. There are great and romantic moments with your love and then your love will be a bit difficult to handle.
Go and get a tan that is the perfect thing for your now Leo. If you love to look your best it is good to find the venue that makes you feel good. Make plans for a future trip this month and start saving. Astrological systems are giving you a go for a vacation later in the year.
Things will be shaken up for you this month Leo. Your finances will go up and down. The good things is you will have a bit more than usual. You will have the urge to do something different and set out on a real adventures. It might be in a different job, or taking the bull by the horns and doing something in your current career. Take a long trip or a weekend soon to get away. Go back to school. Make it work.
If your love feels that they also want to get away do it. Plan to be ready to go between April 19 and the 24. Job responsibilities can be put on hold, but after the 25th these responsibilities will drag you back. You might not think you can do it, but you have the ability to juggle work, play and school. This will be the secret to your success.
Be highly challenged on the 1st. This is a day of practical jokes and you will be victim to them. On the 3rd your car will break down. On the 8th the weather is nasty and on the 11 it is raining harder than you have ever seen it rain. The 14th is an interesting day when you lose your keys and wallet. On the 16th file a police report to get back your stolen items. On the 21st you will need to be proactive with car insurance and this will be challenging for you. On the 22nd and 23rd learn to do things on your own. Your rah-rah section is out of commission.
Be happy on the 2nd of April 2014. The 17th is rewarding and you will get a raise. On the 18th go for a walk in the rain and learn to love your life. On the 19th your love takes you on a quickie trip and on the 25th things get downright awesome at work. On the 26th your will succeed on a test and the 29th you will have a great average score toward graduation.
Horoscope for April 2014 for each zodiac sign
Horoscope for April 2014
Horoscope for April 2014 for Leo