Horoscope for October 2013 for Virgo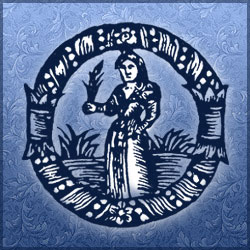 Home is always wonderful for you Virgo and on the 1st of October 2013 your home will be your sanctuary. As Venus transits through Sagittarius on the 7th you will find that you can kick back and enjoy weekends in front of the fire place. Venus will also work for you by redoing your home and using paint and decor. Shop for household items on the 16th but do avoid the 10th in regards to shopping. It might be very hard for you and your love to agree on paint colors on the 11th.
Relationships might just have mighty misunderstandings on the 21st to the 1st of November. Mercury is retrograding into your house and reminding you that relationships can be fleeting. If will be difficult to find answers about vehicle maintenance and repairs. Do get a second opinion when health issues are a concern. Try not to get sick until alter November 1st.
Money matters are always a major theme and this month is no exception. With the New Moon in Libra and your house of finances on the 4th and the Full Moon in in Aries on the 18th you will find that unexpected expense are likely, It might be a high challenge to balance your budget. Think about being stingy and check your credit reports for errors. Do not invest during October 2013; if you are even considering that as an option.
On the 15th of October, you will find that Mars dashing into your sign will bring high energy. Do slow down and don't burn out. With Mars running around you will find that accidents happy quickly. Use your common sense and take care when working the kitchen or with sharp tools,.
Be challenged and stay in bed on the 4th and the 6th plus the 10th and 11th. Don't forget to pay bills your bills and find that the 14th is awful. The 17th and the 19th are challenging days and you will get very little done. The 24th is a low energy day.
The 3rd and 6th plus the 7th are great days and you will be highly rewarded. Take care on the12th that you realize how lucky you are and on the 15th deposit your large paycheck. The 16th is a beautiful day with clear skies and a little threat of snow. The 20th is crisp and a day to make chili and apple pie. On the 25th take care of your love and teach children how to read. The 26th is an awesome day and you will absolutely love the 31st of October. All in all October is a challenging month for you Virgo. Do take care of your heath and make sure that you are always dressed for the weather. Stop wearing sandals in the cold rain; you will get very sick.
Horoscope for October 2013 for each zodiac sign
Horoscope for October 2013
Horoscope for October 2013 for Virgo