Horoscope for October 2013 for Taurus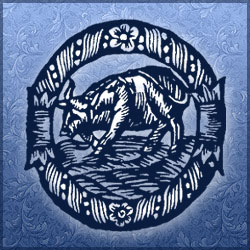 When the full moon comes in on October 18th Taurus you will be very happy since the challenging days earlier in the month and in your career were very stressful. You now have quiet time for yourself and the ability to do what you really want to do. Rest and relax and sleep to rejuvenate your body and mind. Find time with family to be highly rewarding and give you a break.
As Mars moves into Virgo and your house of relationships on the 15th of October 2013 you will find that the same old same old is at hand. You will hear more about your ex love in the middle of the month and it makes you long for them. Friends stretch the truth in hopes of getting support for a project. Listen, but do not act. Look forward to a delightful moment with your family and indulge in Halloween antics on the 31st. If you send out resumes on the 8th you may get answers by the 29th.
Money is always an issue and you will be pulled in many different directions in regards to your finances. On the 4th the Moon in Libra and your house of money and wealth will cause you a bit of distress. Stay away from controlling people and do not be controlling yourself. You will find that around the10th there are controversial subjects being raised. Back away from them and do not engage in verbal or physical conflict. Choose your battles and ensure that you are safe.
On the 21st of October 2013 Mercury will turn retrograde in Scorpio and your house of hotspots. Choose words carefully on this day and particularly with your relationship partner. If you want to comment on a situation, do not. Commitment issues are under fire. Beware of doing anything permanent on the1st through the 25th of October 2013.
You rewarding days Taurus are the 3rd and the 7th plus the 12th and 15th. Start at new hobby on the 16th and find a new love on the 19th. The 25th will find you career going well and the 30th is the perfect day for romance, work and organization. The 31st is a rewarding day as you take your family around to the different homes for trick or treating.
Beware of the 4th of October 2013 and stay away from fires on the 6th. Keep your cool on the 19th and 21st and find a way to stay home from work on the 14th. Do not touch hot wires on the 17th and be careful that you don't drop anything electrical into your bath water on the 24th. Take the 27th off to sleep and refresh.
Do make sure that you take care of those under you supervision on the 31st. There is a possibility of accidents, DUIs and despair.
Horoscope for October 2013 for each zodiac sign
Horoscope for October 2013
Horoscope for October 2013 for Taurus