Horoscope for October 2013 for Aquarius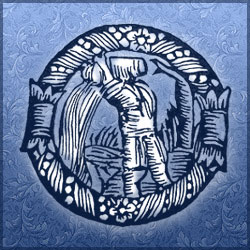 Aquarius, during October 2013 plan ahead to see friends. Venus enters Sagittarius and your house of friendship and on the 7th you feel compelled to throw a social occasion. A friend might give you interesting information around the 16th and this will bring a positive smile to your face. Use networking and social media around the 16th to enhance you career.
The lunar eclipse on the 18th in Aries accents communication and relationships. You will have an increased contact with them around this date and this includes your neighbors. Get in touch with a community project or a volunteering opportunity during October 2013. You might want to take your partner to a car dealership and try and buy a new car for them. Could be very fun.
On the 21st Mercury retrogrades in Scorpio and your house of finances. You will have challenges in keep money in your bank account on the 21stl. You will also need to wait for decisions on projects and the amounts that will paid for these projects. Career events that occur around the 8th of October 2013 won't be resolved until the end of the year. Keep this in mind if you are seeking new employment.
Do not travel during the week of October 4th and the New Moon in Libra and your house of travel. Be very cautious when running errands and during your daily drive to work The lunar energy might just trigger accidents. You will find that challenges arise with an in-law and the timing is not good for any legal matters.
You are rewarded on the 5th and the 7th plus the 9th and 12th. Keep your eyes open for bonuses and days off on the 14th 18th and 22nd .The 23rd is very rewarding as you finish projects that have taken longer than expected to do. The 25th is awesome for taking time out with your love and do use the 25th as a great day for love, tool. The 28th is rewarding and you will have fun at parties on the 31st or Halloween.
Challenging days are the 1st when you need to bury your head in the pillows, the 4th when money matters are awful and the 6th when the weather is particularly bad. The 8th is not better than the 6th and the 11th brings slippery roads and accidents. On the 17th you will find that you have water damage in the basement and the 19th brings a "no" from the insurance adjustor. On the 24th take care to wrap up warm and on the 27th and 29th don't go to work.
Horoscope for October 2013 for each zodiac sign
Horoscope for October 2013
Horoscope for October 2013 for Aquarius