Horoscope for October 2013 for Leo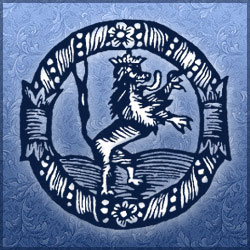 The October 2013 18th full moon and lunar eclipse in Aries will spark your spirit of adventure. You will want to widen your horizons by going on a trip or organizing a friend reunion or just going to class. Lunar energy with Jupiter in Cancer will touch your soul and you will long for the spiritual side of life. You might just think in terms of future and optimism. You will look forward to the next year Leo.
The holiday season seems to start early in October 2013 as Venus travels in Sagittarius and your house of relationships. On the 8th of October you will find that you are highly social and want to mix and mingle with friends and new people if you are single and looking for someone to love, join your friends in other single areas. Couples will have Venus' influencing on romance. Family communications are still difficult and those you have hurt will not want to talk to you. They will be happy you are too far way to care about. Mercury turns retrograde on the 21st and your house of communications will be enhanced, but you will still not be on your mother's good list.
As Mars runs into Vigo and your house of finances the 15trh of October will be a difficult time. Set a budget and plan ahead. This is the best way to resist the urge of impulse buying. Mars will encourage buying things that you do not need. He loves to create chaos.
On the 4th of October 2013 you might take caution when you are driving and you should try to avoid going long distances. There is lunar energy in the stars and you are filled with energy as Uranus and Pluto align. Conflicts at work might just come about and a relative will yell at you. You might want to steer clear of those who talk bad about you and do not work with difficult people. That includes the neighbors. You might be called for jury duty during this month and it will involve a very high profile case.
You rewarding days Leo are the 5th and 7th of October. You will have particularly good luck in the 9th and the 12th will be equally happy. The 22nd and 23rd will bring you monetary awards and you just might find a new job. On the 25th and 26th take care of your budget and personal finances. They will be helped along with a bonus. The 28th is good and you have always loved Halloween night or the 31st of October.
Challenges will come on the 4th and 6th of October. You will have terrible luck on the on the 10th and 11th and you will find out your grades on the 13th. The 17th is a very bad day. Stay inside, don't drive your car and keep your pets safe. On the 24th take care that you do not cross the street against a red light and on the 27th stay home. Do not go out on the 23th but prepare for Halloween parties and friend reunions.
Horoscope for October 2013 for each zodiac sign
Horoscope for October 2013
Horoscope for October 2013 for Leo