Horoscope for October 2013 for Aries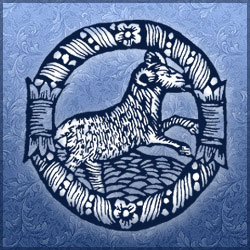 Aries this is October 2013 and you are winding the year in good fashion. On the 19th of October the Full Moon will shine on you and everything will be all about you. Lunar energy will be a part of who you are and you will have a wonderful month. Set all you plans in motion today and ensure others that you are moving up and moving quickly. Keep your love and family plus friends in your loop as you advance and make plans.
Most relationships in October 2013 will be very upbeat. You will enjoy time with family, children and partners as Mars moves through Leo and your house of relationships. From the 1st until the 14th take note that you are highly respected and comforted. There are confidential issues that need to be kept confidential around the 10th and 19th. You might want to let someone in on these issues since they will be published around the end of the month.
Aries, your work pace does pick up after the 15th. Mars will enter Virgo and your house of careers. You will find that you are highly motivated and you assignment output is high. Be mindful that you are busy, but if you are too busy you will crash and burn. Around the 8th your workloads will exceed all expectations but by the 29th you will have finished everything. It is not good to make financial decisions while Scorpio and Mercury are dancing in your eight house of finance. Aries, when Mercury retrogrades on the 21st you might want to take another look at investing.
There are work place tensions during hte last few days of October 2013 Aries. On October 4th the New Moon in Libra will clash with Uranus and move to you to sing. You will find the Moon in Pluto and Capricorn and your house of being upset is highly energized. Do your very best to keep a very low profile during the 15th, 16th and 17th. Resist the temptation to start arguments and fight back with others. Being frustrated is difficult but you can burn bridges this month.
Take care of your health. The cooler weather can produce difficult health issues. Continue going to the gym and working out. That will save you from being ill.
Be happy on the 5th and 9th and make sure you are very happy on the 12th. The 14th is a bit challenging but it is also rewarding. The 16th of October is just another day but it does have its rewards. On the 22nd and 23rd, you can invest money and on the 28th you will get great rates of return on savings accounts.
Watch out for the 4th of October Aries. More challenging days include the 11th and 15th. The 17th is particularly bad and the 21st is horrible. Stay away from those with colds on the 24th, and learn to live without your pet on the 27th. The 31st is All Hallows Eve and is very scary. Keep your doors and windows locked. Better yet Aries go to a movie instead of handing out treats.
Horoscope for October 2013 for each zodiac sign
Horoscope for October 2013
Horoscope for October 2013 for Aries