Horoscope for November 2013 for Taurus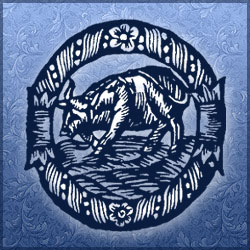 Taurus on the 17th of November you are in the spotlight. You might have to give a presentation or take over a class. Pamper yourself and shop for new holiday clothes. Try and get a massage and consider taking the day off to visit someone you love. This is a great time to review what you have accomplished since last month. Renew your efforts for the next several months in regards to relationships both personal and business.
On November 3rd you will need to focus on your relationship as the New Moon/solar eclipse in your house of relationships passes through. You should devote extra time to your love and take care of those relationships tht are meaningful to you. You might surprise your favorite loved ones with a special evening out on the 15th. Take them to dinner and a movie. You won't regret it. This eclipse will also trigger an engagement and maybe wedding plans.
November 1t through the 4th Venus transits through Sagittarius and your house of finances. Things will start to be lucky for you and you may find yourself with more money than you thought you would have. However, later in the month when Venus is in Capricorn you might find great holiday bargains. Try shopping online. On the 23rd you will be able to be thrifty, but do not do any shopping on the 28th.
Exact alignments from Uranus, and Pluto plus your house of success will find that planetary influences might just trigger concern about someone who lives far from you. You might not be able to travel, but do write them a letter.
Beware of the challenging days in November that include the 1st and 7th Taurus. Take care on the 9th for the weather will be terrible. On the 13th you might just run out of gas on the freeway and the 21st brings a tear to your eye. The 28th is challenging both at work and at home; you might want to sleep in a hotel. On the 30th take care that you call your mother or she will be very angry at you.
Rewarding days for you Taurus include the 2nd and 6th plus the 11th and 12th. You can do no wrong on the 15th, plus the 15th is payday. The 20th finds that you have a great time at a friend's party and the 22nd is very rewarding when you meet a potential new love. On the 26th be happy that the Thanksgiving season is over and now you can go back to work where you feel comfortable. Make you rewarding days even more spectacular by watching your favorite movie at Thanksgiving time and chilling out by the fire. It has been a long time since you were able to just sit and do nothing. Take the Thanksgiving holiday to do just that - nothing.
Horoscope for November 2013 for each zodiac sign
Horoscope for November 2013
Horoscope for November 2013 for Taurus