Horoscope for November 2013 for Capricorn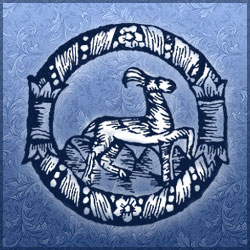 Capricorn knowledge will be your guide during November and when Mars is in Virgo and your house of learning. You will be in contact with knowledgeable people. You will be able to ask questions and seek information. Your understanding will be heightened and exploring new territory is awesome. Look through the Internet and read travel books. You will absorb what you read and hear and this will serve to guide you to more knowledge.
The November 3rd new Moon and solar eclipse in Scorpio and your house of relationship starts you off on a high note. The Full Moon in Taurus on the 17th will also bring a great enhancement to your relationship. You will have a very active social life this month and there will be plenty of opportunities to interact with family and friends. You might find that a relationship you are currently in will turn for the good after the Full Moon. Lunar energy will bring new romantic interests into your life and the life of your partner.
There will be very challenging days at work during November. Near the October 4th New Moon in Libra and your house of success you may find that situations are very difficult. They will become more manageable on the 5th if you are patient and keep working. There will be greater challenges, however, but you need to go with the flow and be agreeable. Don't try and push others to your ideas. Just let them work at their own pace. A subtle approach will be highly effective.
There are family matters that require your immediate attention. You will have to solve the arguments that are floating around. The New Moon has the potential to impact what goes on in your family. If you let family matters crowd in your mind, however Capricorn, you will have career issues. Don't hesitate to ask for help when you need to this month.
You can have the best month if you concentrate on the 2nd of November and give the 3rd a chance to bring you rewards. Take the 6th and 7th of November as days to get things done and done well, and the 12th is awesome. The 15th is payday and your check is larger than ever and the 16th finds you at the mall shopping for holiday gifts. The 23rd is a great day to get ready for Thanksgiving dinner and you will hear many acknowledgements for visiting on the 25th.
You will be challenged on the 1st and the 4th and the 10th and 11th are very interesting but challenging days for you at work. The 13th is always unlucky for you and the 17th is just as challenging. On the 19th do stay home if you can and the 24th will find you with a cold and the flu. Stay home and in bed.
Horoscope for November 2013 for each zodiac sign
Horoscope for November 2013
Horoscope for November 2013 for Capricorn