Horoscope for November 2013 for Aries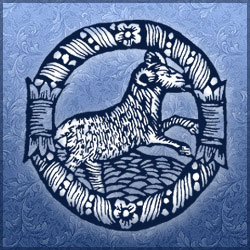 Work at making your home a showplace and looking its very best for the holidays. Start today on the 1st of November Aries. You have the incentive to work hard due to Mars aligning with Jupiter in Cancer and your solar house of home repairs. Look for great bargains for the holiday around the 19th. Shop frugally so you will have enough for all the holiday goodies you need.
Relationships are a bit mixed up during November. Mercury's retrograde causes misunderstandings and difficult arguments on the 1st through the 10th. After the 10th of November things will calm down and you should be able to clear up misunderstandings. Your charm and a bit of luck will have coworkers, relationship partners, family and friends eating out of your hands. Choose your words with care however when you talk to your boss and his boss.
The New Moon in Scorpio on the 13the and the Full Moon in Taurus on the 17th brings your money matters to a head. Either you or your spouse or partner may receive a bonus and a raise that inflates your checking account exceedingly. You might just receive a gift from a family member at the same time. Do save wisely and help to keep some extra cash on hand for the holidays. Do not use credit; it is hard to pay off.
Your career may be challenged between the 10th through the 20th. These challenges will be manageable, but do be aware that you may have to perform a song and dance act to get back into the good graces of upper management. You might hear good news, however, about changes in your workplace that will give you renewed hope for the future of your job.
Aries you will have challenging days on the 1st and 5th. The 7th will be especially bad for your relationship as arguments about money will begin and not end until the 13th. On the 21st you will need to bundle up in all your warm clothes to venture out to work. Your partner will surprise you with a new pair of snow boots. How every sweet. Sigh, the boots are two sizes too small. The 28th is challenging since you will have to clean up after the first round of holiday parties. Gag. You can do it.
Rewarding days for you Aries are the 2nd and 10th. You will be particularly happy on the 12th and for no reason at all you will burst into song on the 14th. The 18th is a good day for watching snow fall, and the 19th is perfect for drinking hot chocolate by the fire. Take time to meditate on the 22nd and the 24th you will find a message on our phone from a long lost friend who wants to see you. It's almost like a Happy New Year's kiss. Be happy and thankful for what you have been given and be prepared to receive even more bounteous blessings in the coming months.
Horoscope for November 2013 for each zodiac sign
Horoscope for November 2013
Horoscope for November 2013 for Aries