Horoscope for November 2013 for Leo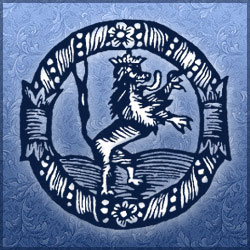 You will need to stay at home on November 3rd Leo. The New Moon/solar eclipse in Scorpio will travel through your solar house of timing. You might want to host a family dinner and find that visiting with relatives is the best gift of all. Do keep in mind that November and December are holiday and family months. Plan parties after the 10th of November and continue periodically planning parties through the end of the year. Invite those you love the best to social functions.
You will have family relationships to deal with this month of November. Do note that you will be asked to go to many social activities from the 21st on to the end of the year. Venus in Sagittarius lights up your house of relationships and puts emphasis on being together. Communications with those in your family are important and you will find that no arguments ensue on the 10th through the 12th. Do mend misunderstandings that occur during the holiday season.
Keep your eye to your budget as Mars in Virgo and your house of finances might just encourage big spending. Do be careful and look for bargains while Mercury is retrograding through your sign. You might find that great deals can be found in consignment stores and discount shops. Planetary travels through your solar house of finances will bring a very upbeat mood at work. The 5th of November will be very good for you, but do be careful not to trust others at work too much. There are workplace conflicts that create tension around the 15th and the 21st is a day of disputes at home and at work.
On the 1st Uranus and Aries plus Pluto and Capricorn will clash. Their influence will be with you all month. This provides a lockdown of your emotions. Do not travel during November no matter what the reason. Keep important job meetings on the uptake and do evade legal matters.
Feel rewarded on the 10th and treat just you to something new on the 12th. The 14th will reward you with a raise in your paycheck and on the 18th you will find the perfect gift for your mate. The 22nd is a nice day to walk to work (if you can) and the 24th brings forth sunshine on a snowy day. Watch for the 29th to bring you pleasurable events.
Take care on the 1st of November. This is a particularly challenging day. The 7th and 9th might just bring you some difficult times at work and you may want to quit your job. Don't. The 16th finds you without money since you spent it all on the 15th and the 21st finds you wanting to stay in bed with a cold. You will feel better on the 28th, but a summons to jury duty is just not what you want to do any time of the month or year.
Horoscope for November 2013 for each zodiac sign
Horoscope for November 2013
Horoscope for November 2013 for Leo